Each coaching process is unique.
But it doesn't mean you can't organize it and be more productive as a coach.
Get rid of all those docs, excels and notes randomly spread all over email conversations.
Join the community of coaches who are saving their time with Qwoach every day and grow together with us.
Save your time by tracking all your coaching sessions, resources and notes in one secure place
Creates private notes or share them with your client, create action items, attach materials and get files from your client, setup session with the integrated scheduler.

All in a single secure place.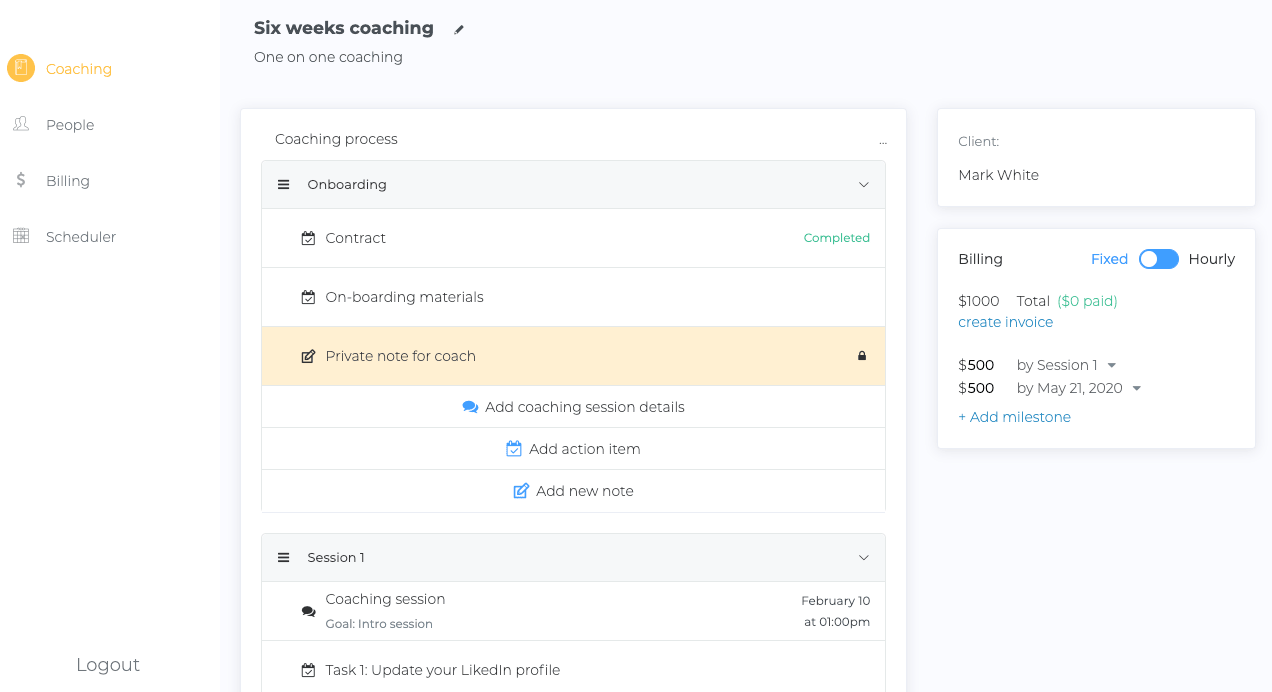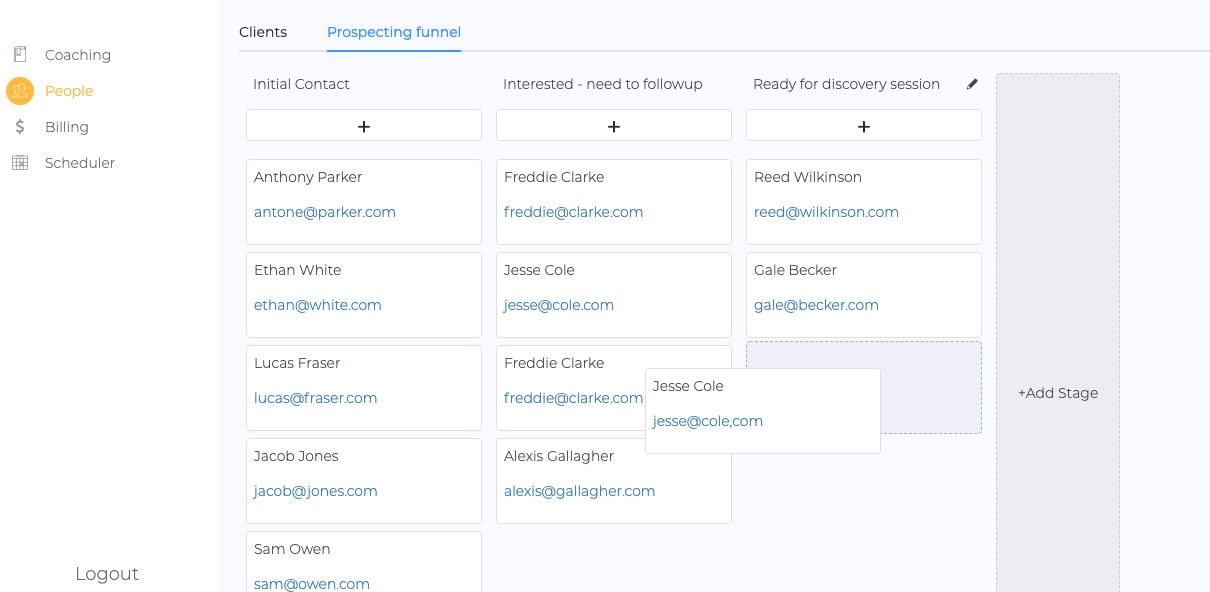 Never loose potential clients with the inbuilt prospecting funnel
Keep all of your contact organized to make sure you never loose potential client - setup your stages, drag-n-drop your prospects through stages, add notes and convert them to clients when they are ready.
Get instant snapshot of your entire coaching practice
See all your current coaching processes, keep track of each clients' current task, when is the next session (or if they still need to book one) as well as how many session were completed and billing overview.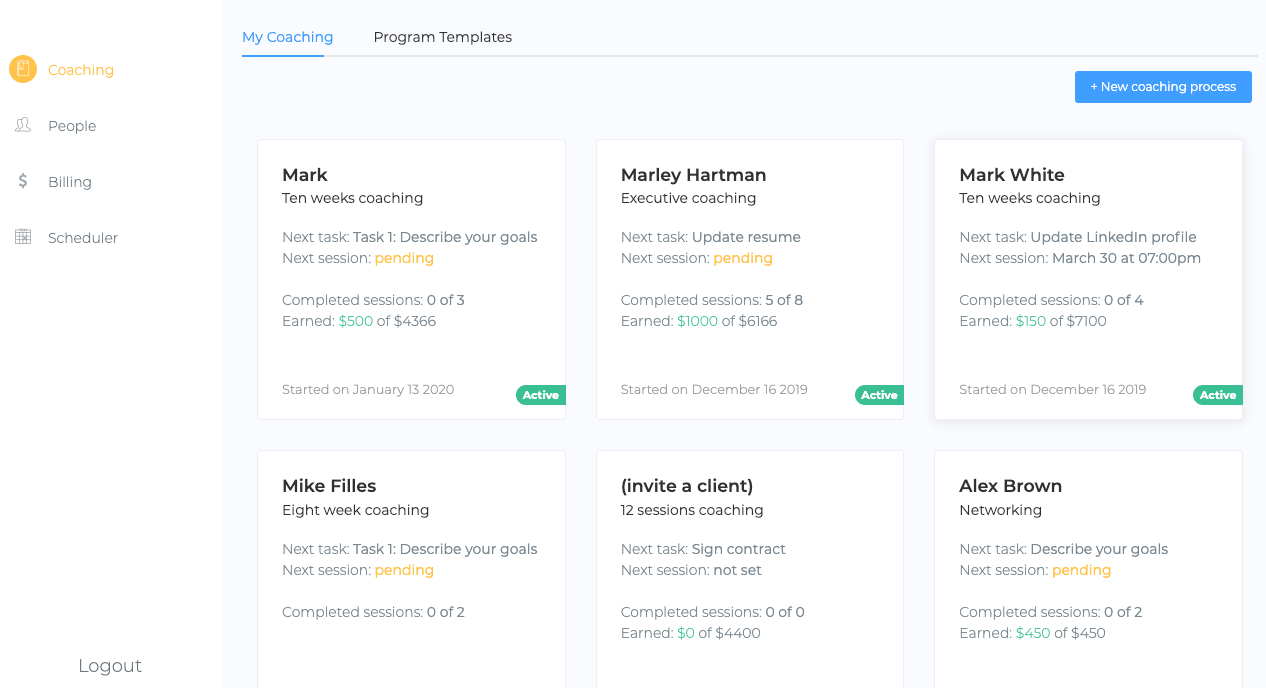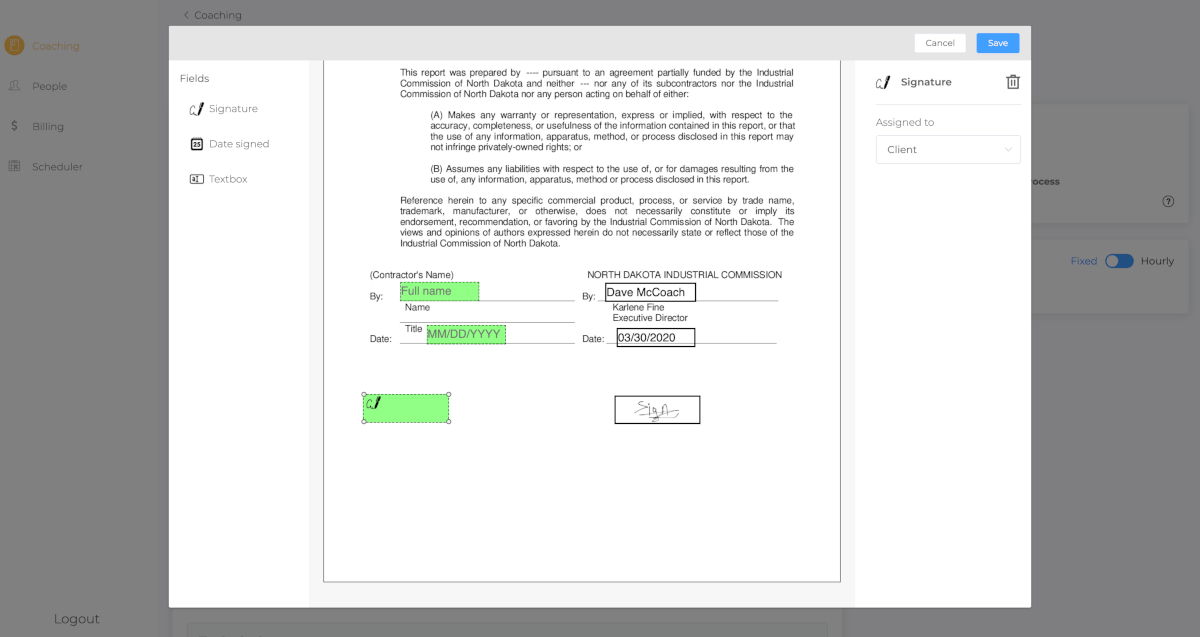 Save time on managing contracts and signatures
Create contract templates, setup the fields to fill for yourself and for your client, request signature and allow your client to sign the contracts with a few clicks.
Connect your calendar to streamline scheduling and to eliminate back-and-forth with double booking.
Connect your Google or Outlook calendar to streamline scheduling - just setup your availability and Qwoach will automatically show your clients only the time slots when you are available.

All based on your settings while also removing any busy timeslots based on your calendar.

Client needs to change? They can reschedule with a few clicks which will update yours and their calendar as well.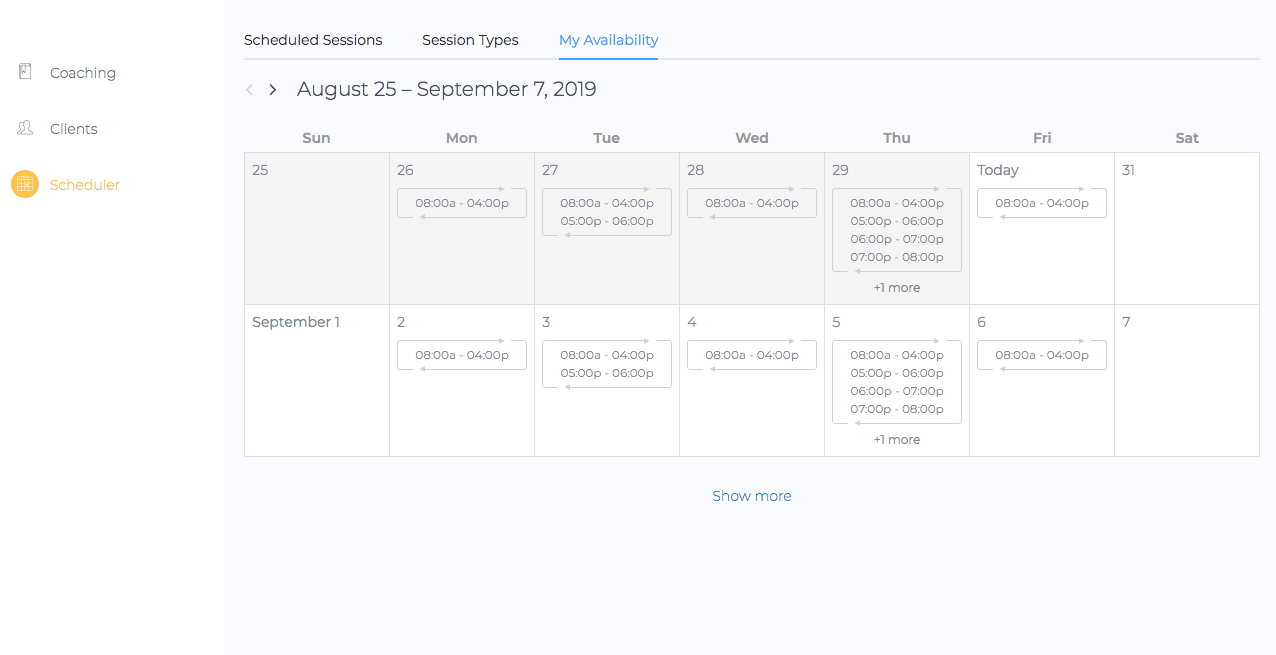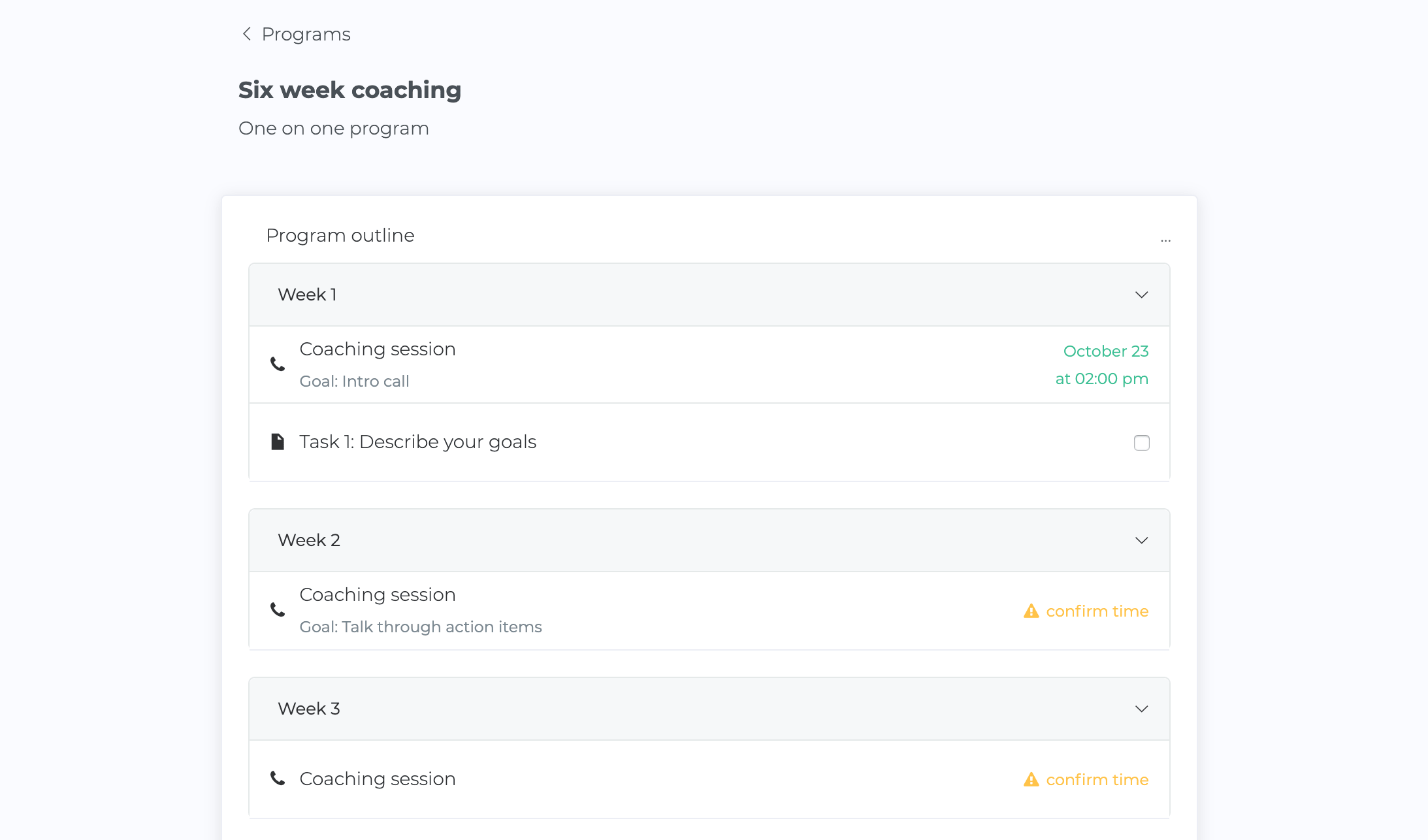 Simplified dashboard for your clients
Your clients can access all the materials and know exactly where they are in the process. They can also schedule sessions and share their files and notes with you.
Want to get rid of your administrative routine and looking for something that is perfectly aligned with your coaching practice? We've got a deal for you!
Apply for the Core Contributor program and, if approved, get a chance to become one of the few who will get a very custom solution tailored to the specifics of your coaching practice.
If you are looking to save as much time on the administrative routine as possible this can be the best opportunity you've ever gotten!
The number of spots is limited!
Looking to buy Qwoach right away instead?
For now Qwoach is only available for the closed group of coaches who were approved for the Core Contributor program.
You can either join our waiting list to get notified once Qwoach is available for everyone or request joining our Core Contributors program.
Either way, drop us a message at support@qwoach.com outlining your preferences.
Join now
Join our community of Core Contributors and lock special price for a lifetime!
Join now at the discounted price and get the lifetime access to all future premium features at no additional cost. You'll also get an exclusive priority to steer the development based on the specifics of your coaching process.
*This offer is exclusively available during our Core Contributor program. You won't find this price and the offer anywhere else or once the Core Contributor program is closed.
Core Contributor*
(Limited Spots)
$89/mo
$19/mo
Calendar integrations
Notes and homework tracking
Sessions tracking
Contract management
Payments and invoices
Prospecting funnel
Client's dashboard

Core Contributor's specials:
Lifetime special price
Access to all future premium features
Exclusive feature request priority
Dedicated one-on-one support