Overwhelmed with endless options? Unsure about long term commitment to a specific software?
We've got you covered!
Not only we have all the modules to streamline admin routine, but we also offer custom features development. At no extra cost. At all!
Ever asked yourself any of these questions:
What if I choose a specific software and later on I end up needing a feature it lacks?
What if I change the way I work over time? Will this software still be adequate to my needs?
How do I even know what features I'll need?
With Qwoach and the dedicated team of world class engineers behind it, those are no longer a concern.
Whenever you need something, just drop us a line and we'll immediately take it from there. No BS.
Coaching packages managed
Worksheets and resources shared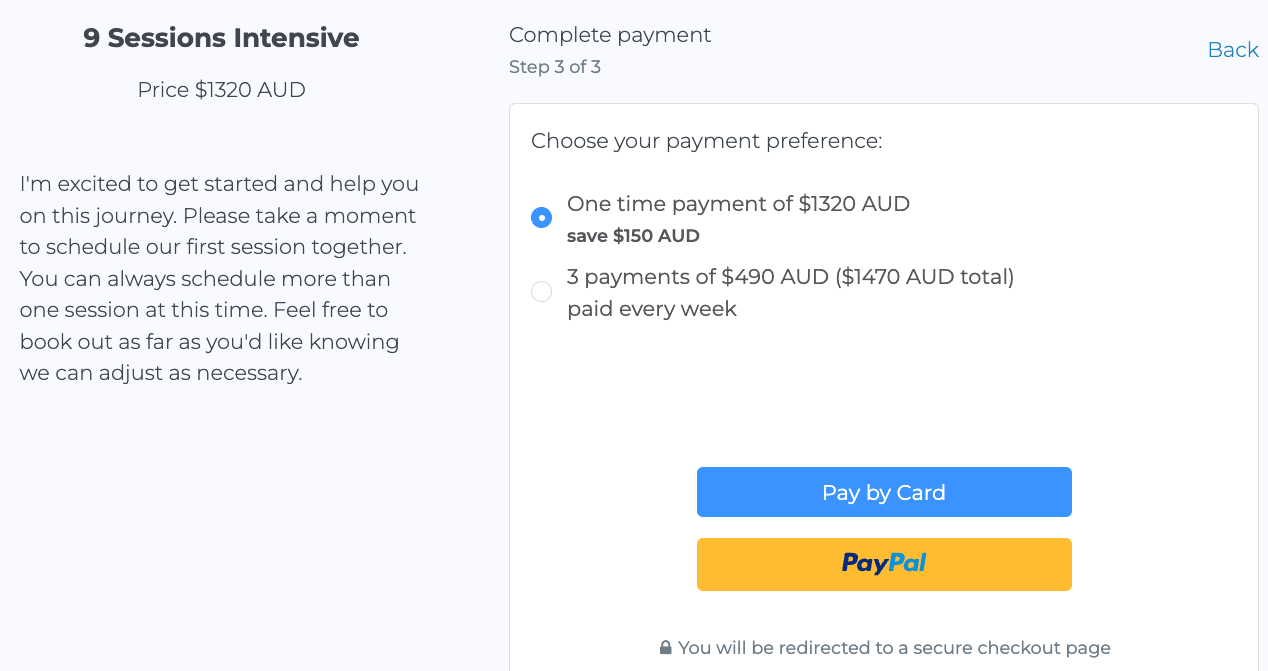 Sell one-off sessions, one-on-one or group coaching packages.
Setup your offers in a few clicks.

Let your clients pay in full or in portions with automatic payments based on your payment schedule.
Two-way calendar sync to streamline booking.
It's like Calendly But Built For Coaches
Schedule a single or multiple sessions at once. Let your clients schedule or do it for them. You are in full control of the flow.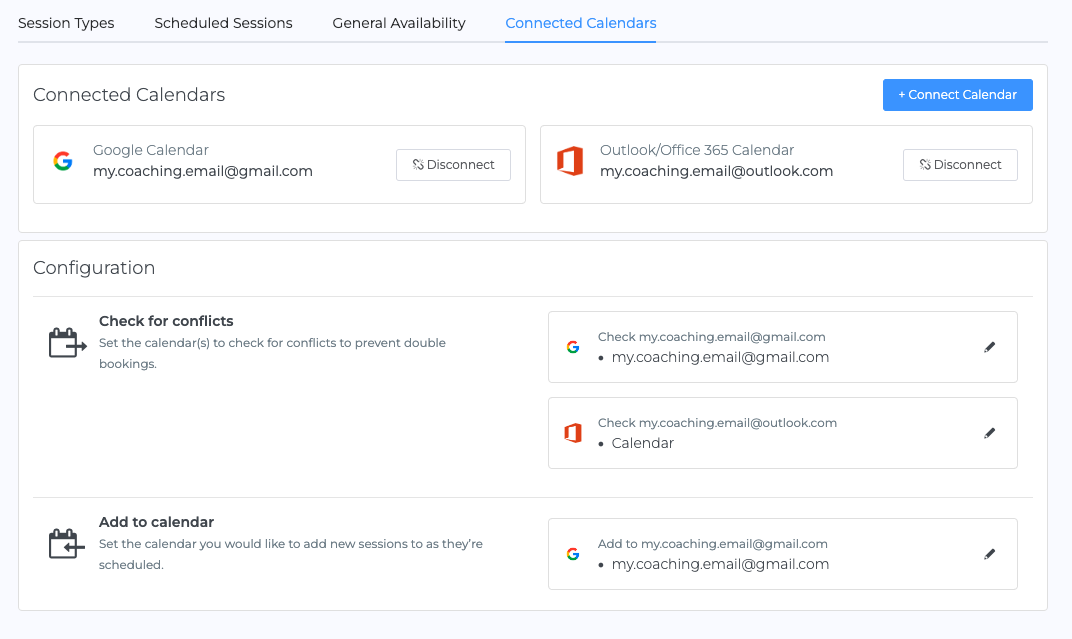 Store All of Your Files in One Secure Place
It's Like Google Drive, But Built For Coaches
Share video recordings, audio files, notes, images. All in a secure private space.

No Matter How Big or Small.
Share In-Take Forms and Questionnaires
It's like Google Forms But Built For Coaches
Select from multiple question types, like text answer, checkboxes, single answer etc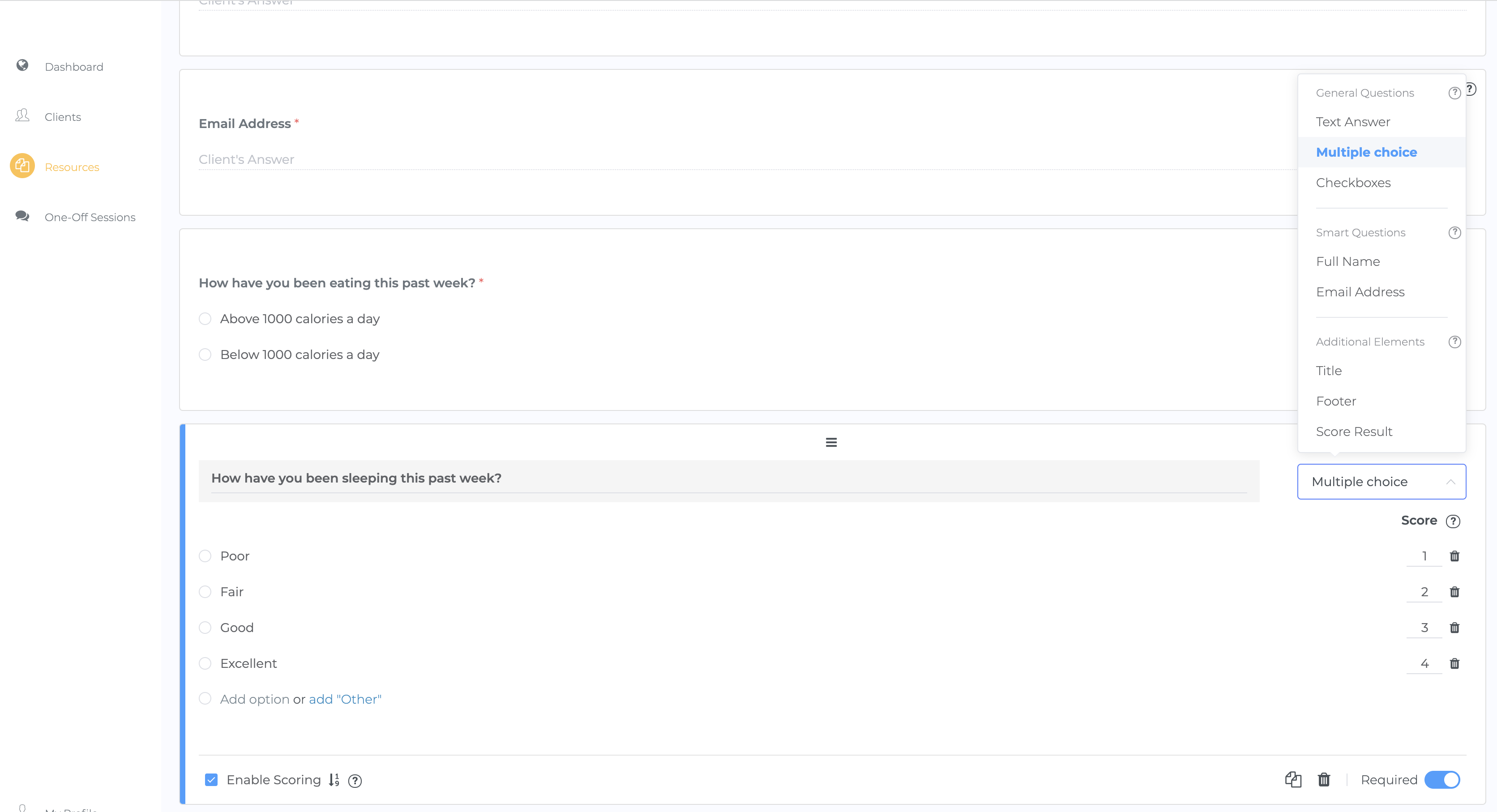 Personal secure portal for your clients.
Your client can easily keep track of their sessions, sign legal documents, and access all the materials you share with them.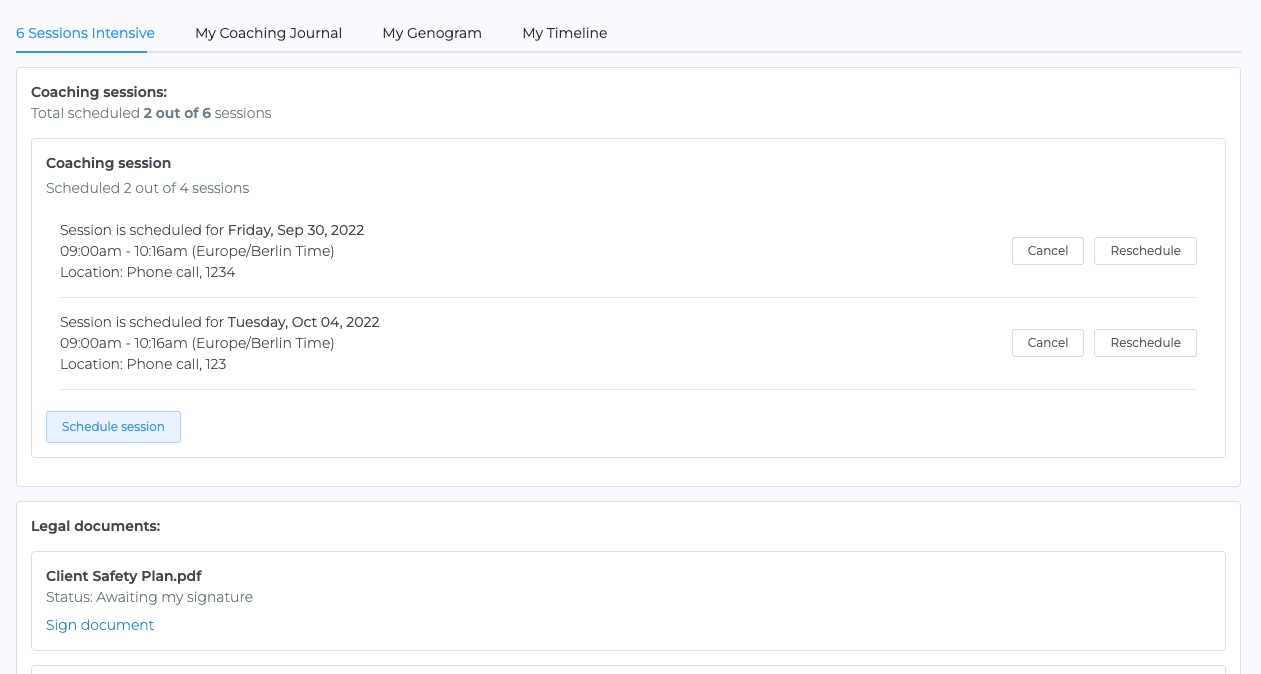 Make Qwoach your own.
With your Custom Branding.
Add Qwoach to your website in under 10 minutes and let your clients access their coaching portal right under your brand.
On both desktop and mobile devices.
No app installations. No Qwoach logos. No extra setup fees.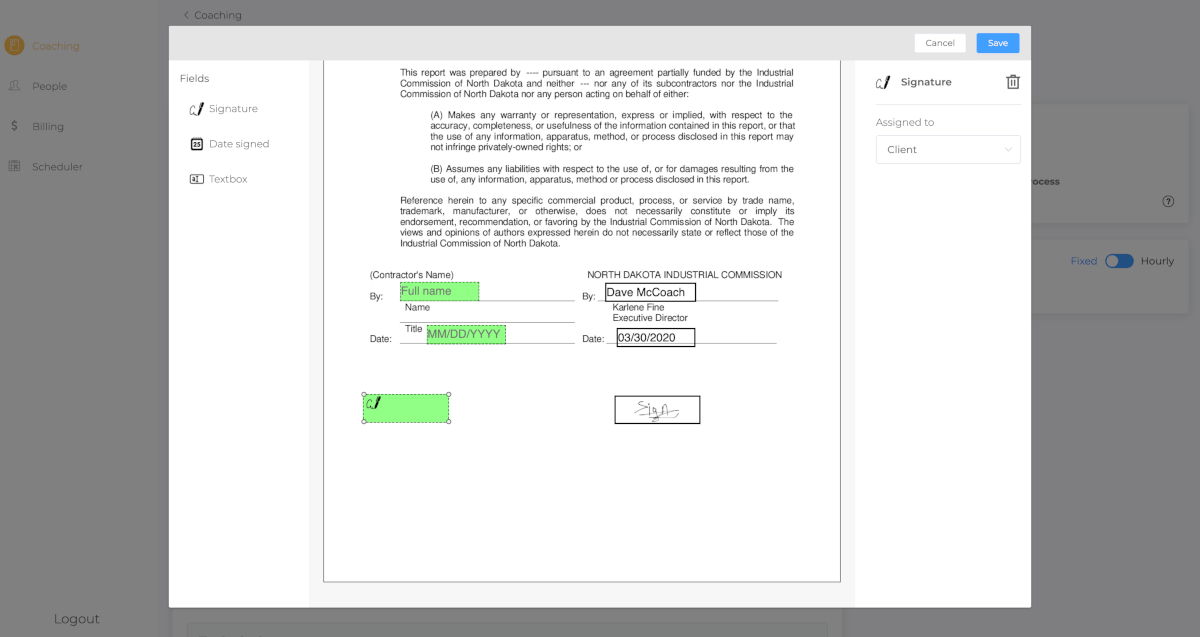 In-house HIPAA Legal docs Management.
Securely manage all of your legal docs in one place.

Request signature from your client with a single click and let them sign it right from their inbox.
HIPAA Compliant
All your data is secured with our HIPAA Compliant Technology which undergoes regular security and compliance reviews to make sure all of your clients' data always stay secure.

Unlike other software for coaches that rely on external tools, we handle all and every aspect of your coaching using our internal secure tools, including forms, worksheets, file storage, signature management, scheduling etc, so you clients' data is never shared with 3rd parties.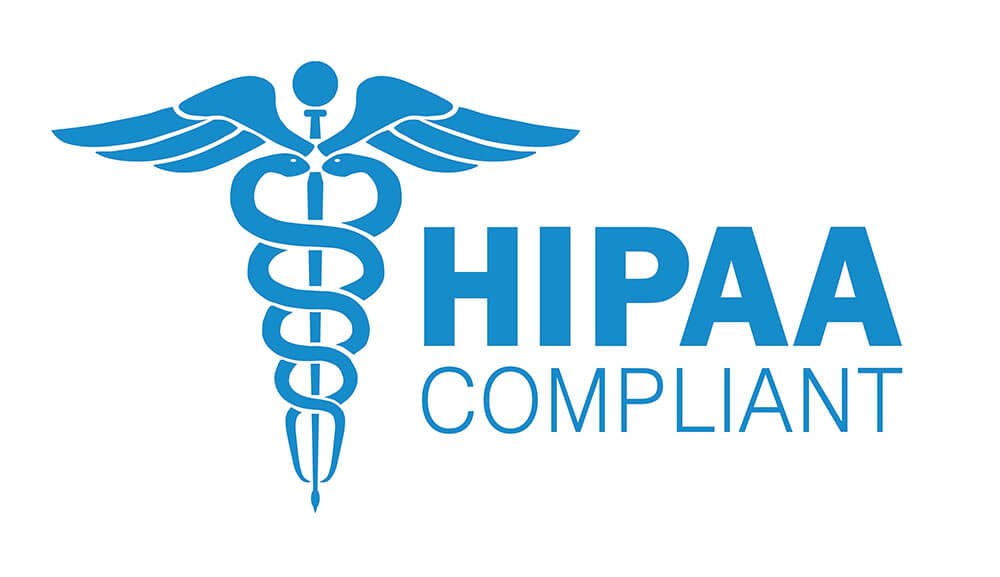 Starter
For those exploring and looking for their ideal platform
$19
Free
Forever
3 active clients + 1 test client
White-labeling
Custom features development
Group Packages
Scheduling
Billing & Payments
Online Classes
Digital Downloads
Client Management
Automated Messaging
File Sharing
Contract Signing
Questionnaires & Worksheets
Subscriptions
Payment Plans
Wheel of Life


Most
Popular
Personal Touch
For those looking to scale while still prioritizing a personal touch
$19
$
29
Unlimited Active Clients
White-labeling
Custom features development
Group Packages
Scheduling
Billing & Payments
Online Classes
Digital Downloads
Client Management
Automated Messaging
File Sharing
Contract Signing
Questionnaires & Worksheets
Subscriptions
Payment Plans
Wheel of Life


Ultimate
For those also working with groups, no matter their size
$19
$
49
Unlimited Active Clients
White-labeling
Custom features development
Unlimited Group Packages
Scheduling
Billing & Payments
Online Classes
Digital Downloads
Client Management
Automated Messaging
File Sharing
Contract Signing
Questionnaires & Worksheets
Subscriptions
Payment Plans
Wheel of Life