Each coaching process is unique.
But it doesn't mean you can't organize it and be more productive as a coach.
Get rid of all those docs, excels and notes randomly spread all over email conversations.
Join the community of coaches who are saving their time with Qwoach every day and grow together with us.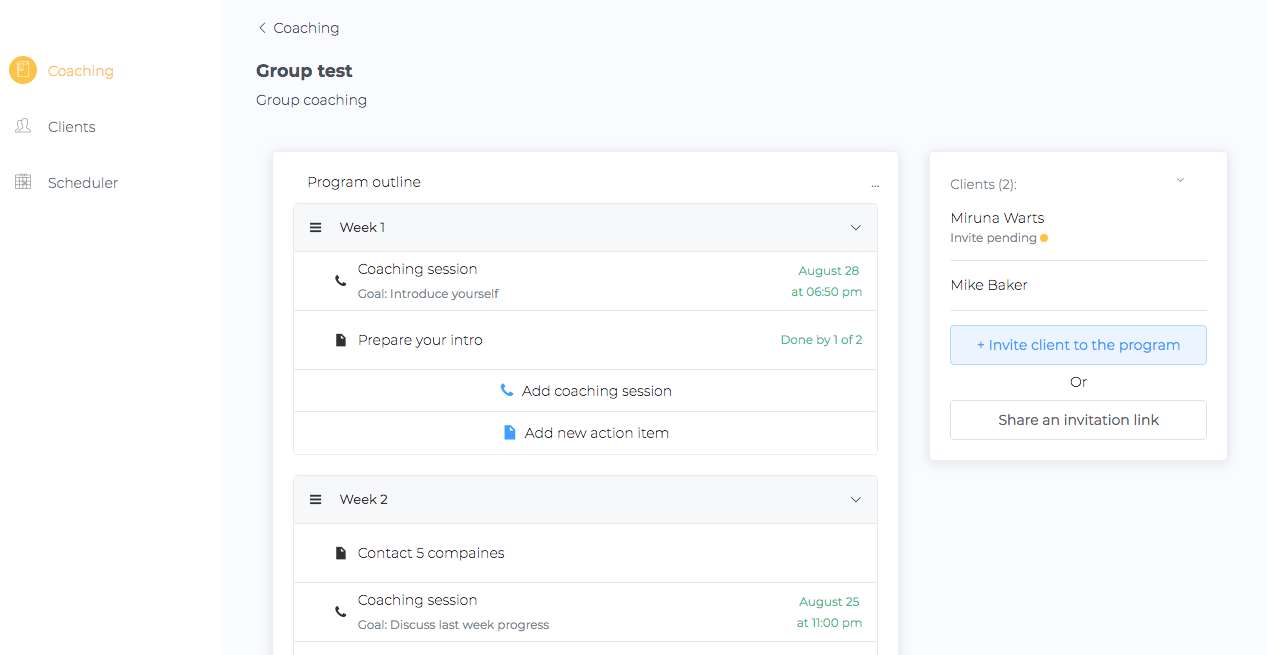 Complete one-on-one and group coaching tracking
Easily track and log every step of your coaching process for each of your clients: create action items, add private and public notes, track homework, add coaching sessions, automatically schedule or reschedule time using the integrated scheduler.

Your clients will have access to the coaching process as well to keep track of their progress.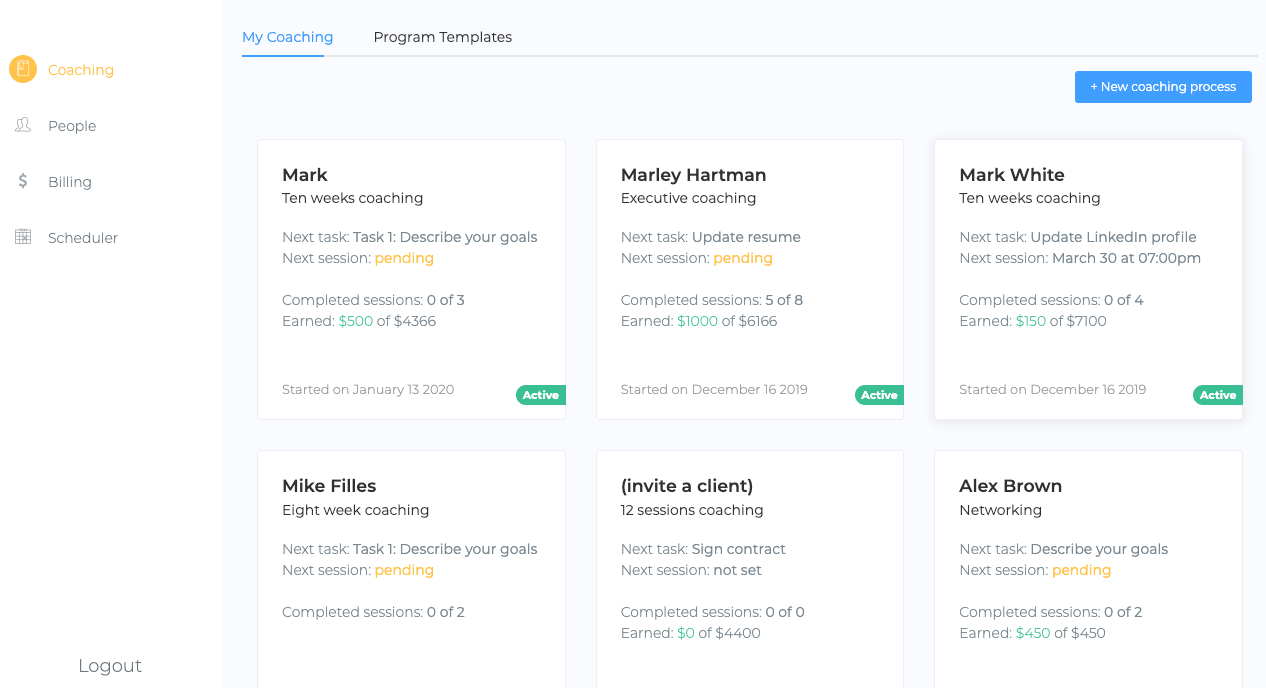 Create your coaching programs and templates
Outline your typical coaching process or the programs you offer. Reuse them to invite your clients and start the coaching.

And since each coaching process is unique, you can always adjust it further right during the coaching process as needed.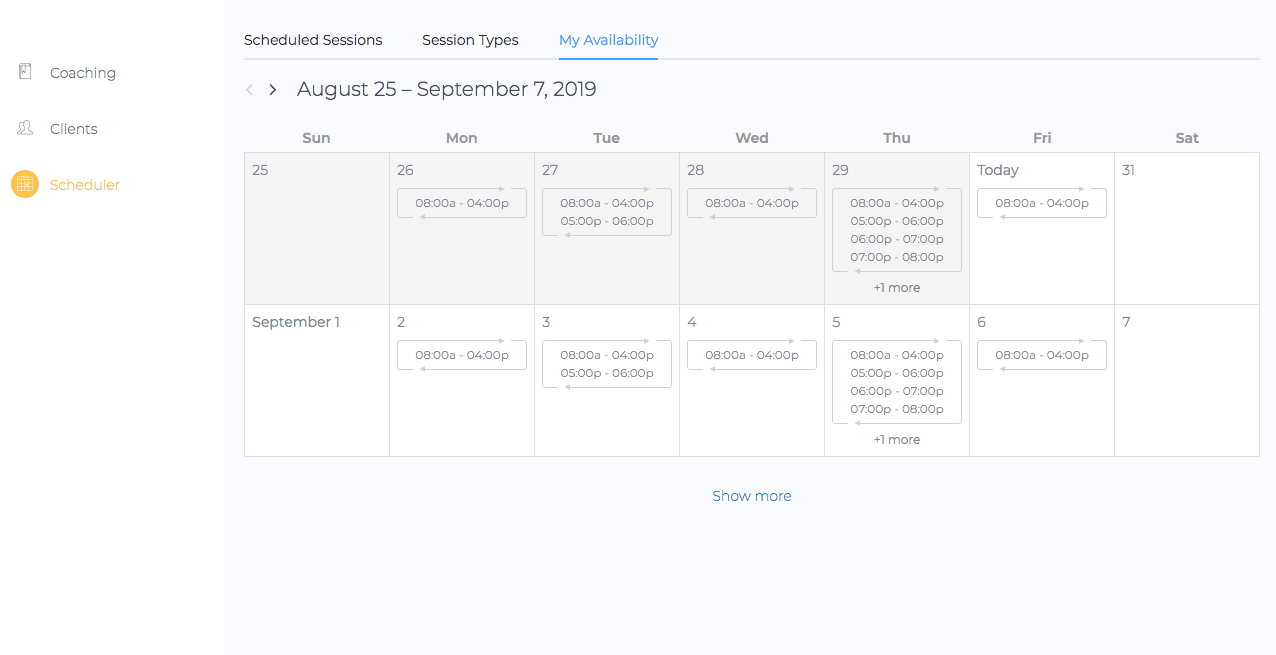 Busy and dynamic schedule? Check the integrated scheduler
Save a few hours a week on the back-and-forth emails with the integrated scheduler. Let your clients schedule and reschedule sessions as needed. Even without interrupting you.

Setup your availability and connect your calendar to allow your clients schedule and reschedule coaching sessions with you at their convenience. All the scheduled sessions will appear in your calendar right away. No more double booked sessions or back-and-forth emails.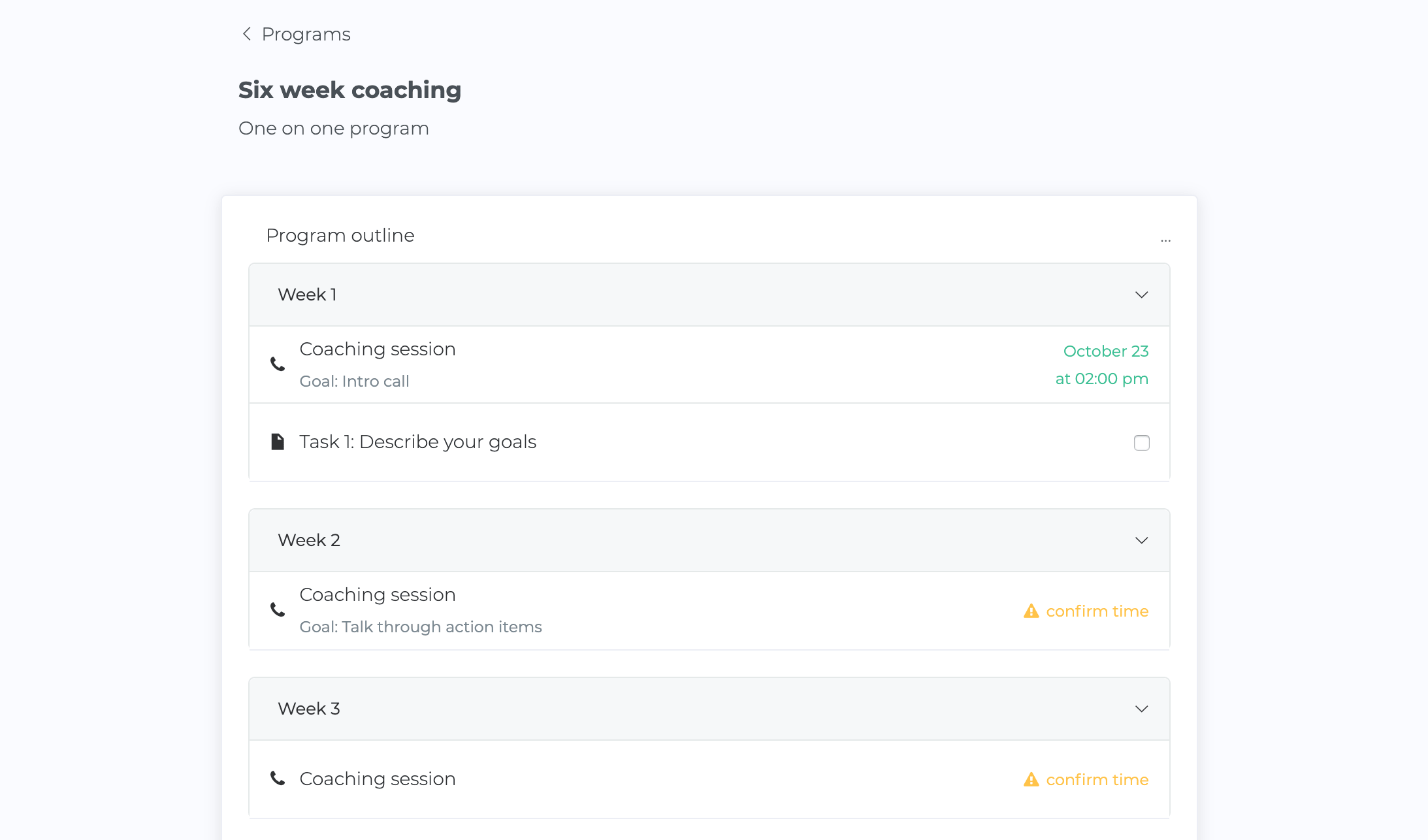 Keep your clients always on track
A personal dashboard for each of your clients to help them keep on track. They can easily access their homework, action items, your public notes at any time. As well as to check where they are in the process and be prepared for each session with you.
Why is this the best time to join Qwoach?
We are in the Early Bird mode and offering something we won't be able to offer at a bigger scale.

Namely, a dedicated one-on-one phone call support with your exclusive priority of requesting features to specifically fit your coaching process. Imagine you've got a personal team of professional developers who craft a product specifically for your coaching needs.

Besides, if you decide to join now you'll also get the lifetime access to all future premium features at no additional cost.
Join now
Join our core community of Early Birds and lock the discounted price for a lifetime!
Join now at the discounted price and get the lifetime access to all future premium features at no additional cost. You'll also get an exclusive priority to steer the development based on the specifics of your coaching process.
*This offer is exclusively available during our Early Bird program. You won't find this price and the offer anywhere else or once the Early Bird program is closed.
Early Bird*
(Limited Spots)
Monthly package
$49
$9
Notes and homework tracking
Sessions tracking
Payments and invoices
Unlimited clients
Integrated scheduler
Client's dashboard

Early Bird's specials:
Lifetime access to all future premium features
Exclusive feature request priority
Dedicated one-on-one support