Trusted by clients from the companies around the globe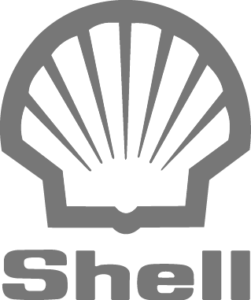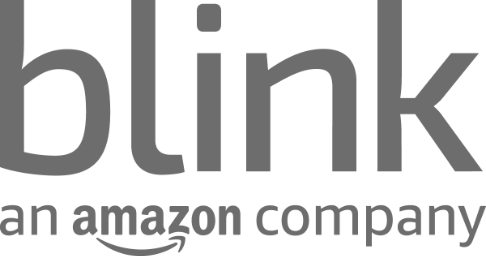 Made for coaches and coaching clients
by the world class engineers in close collaboration with coaches like you

To ensure you don't have to fight with software to make sense out of it.
But rather make sure it just delivers the results to you and your clients. Right away.
Coaching packages managed
Notes and resources shared
What Qwoach does for you.
Stay organized by keeping all your coaching packages in one secure place.
Save time by reusing your packages as templates for multiple clients.
Grow your coaching business by helping more clients achieve their results.
Get more clients by engaging timely with your prospects using the inbuilt CRM.
Eliminate double booking and no-shows by connecting your Google or Outlook calendar.
Stay on top of your business with your bird-eye-view business dashboard.
What Qwoach does for your coaching clients.
Clarity about what to do so they complete the work more often.
Higher perceived value of your coaching.
Private space to keep track of their coaching materials and notes.
Easily organize your coaching packages and reuse them as templates
Keep track of your coaching materials, homework, private and shared notes, billing, agreements and more.

Reuse your coaching packages as templates with multiple clients. All in one secure place.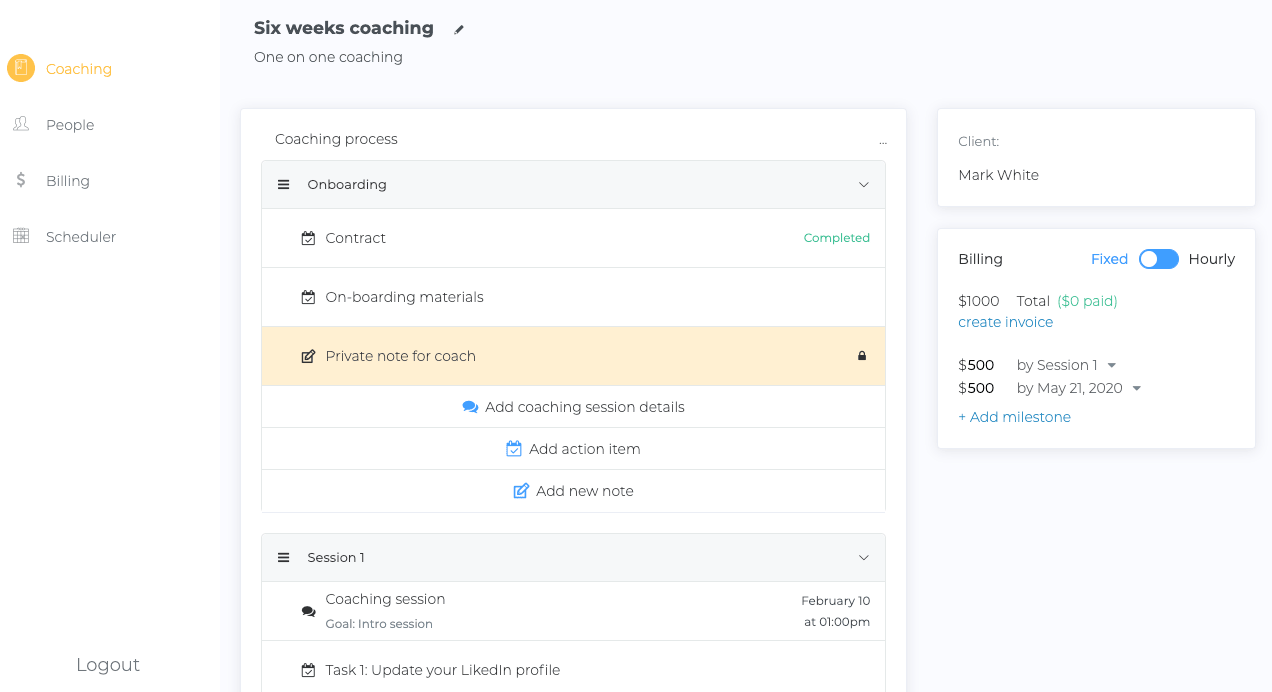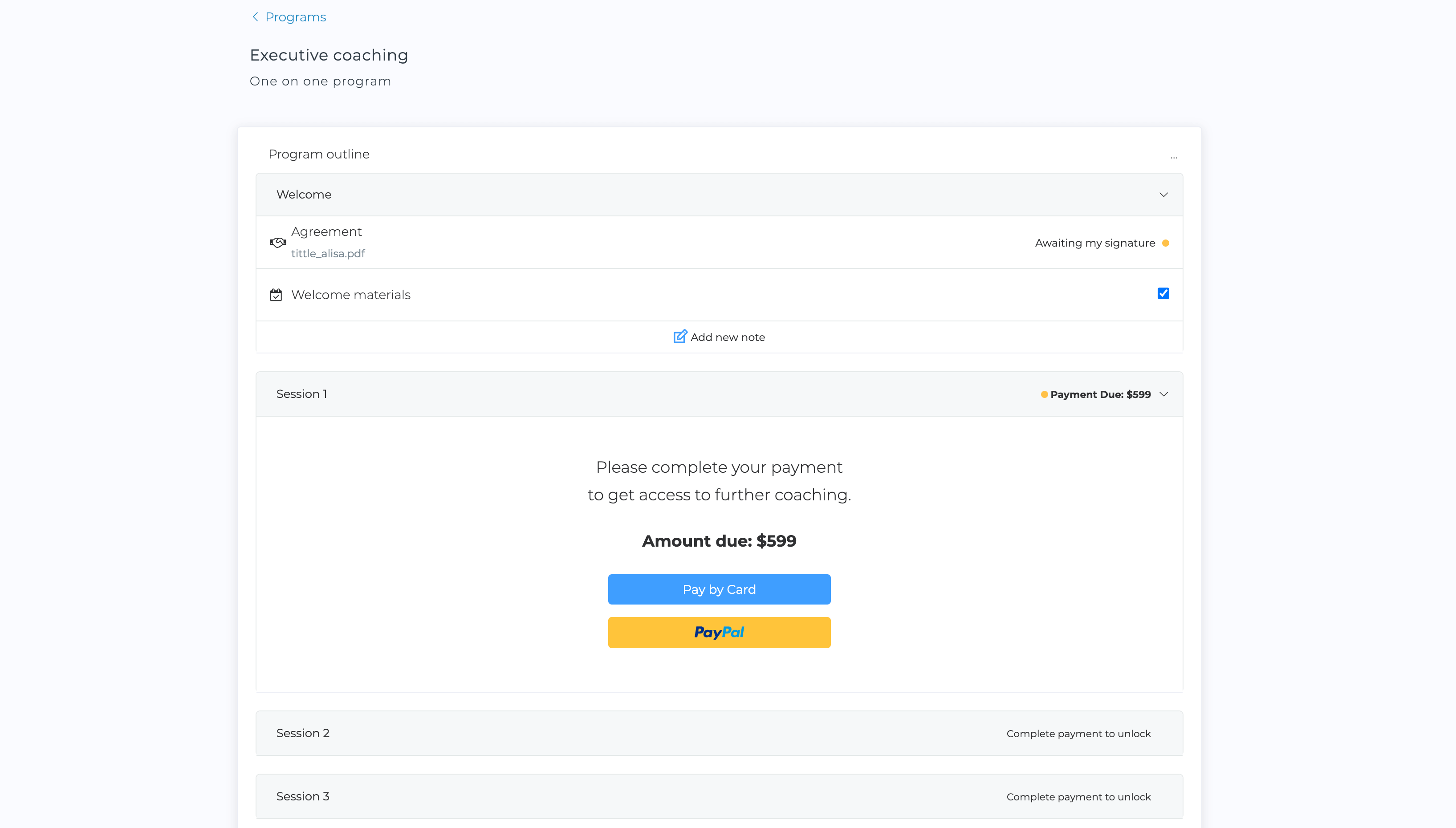 Receive payments from your clients
0% fee from Qwoach
Connect your Stripe or PayPal account, setup pricing and get the money straight to your bank account.

Your clients will be asked to complete the payment right from their portal before they can get access to the coaching materials.

Client has their preferred way to pay? Just send them an invoice with your custom instructions to pay right from Qwoach
Never lose potential clients with the inbuilt CRM and Prospecting Funnel
Keep all your contacts organized to make sure you never lose potential clients - setup your stages, drag-n-drop your prospects through the stages, add notes and convert them into clients when they are ready to work with you.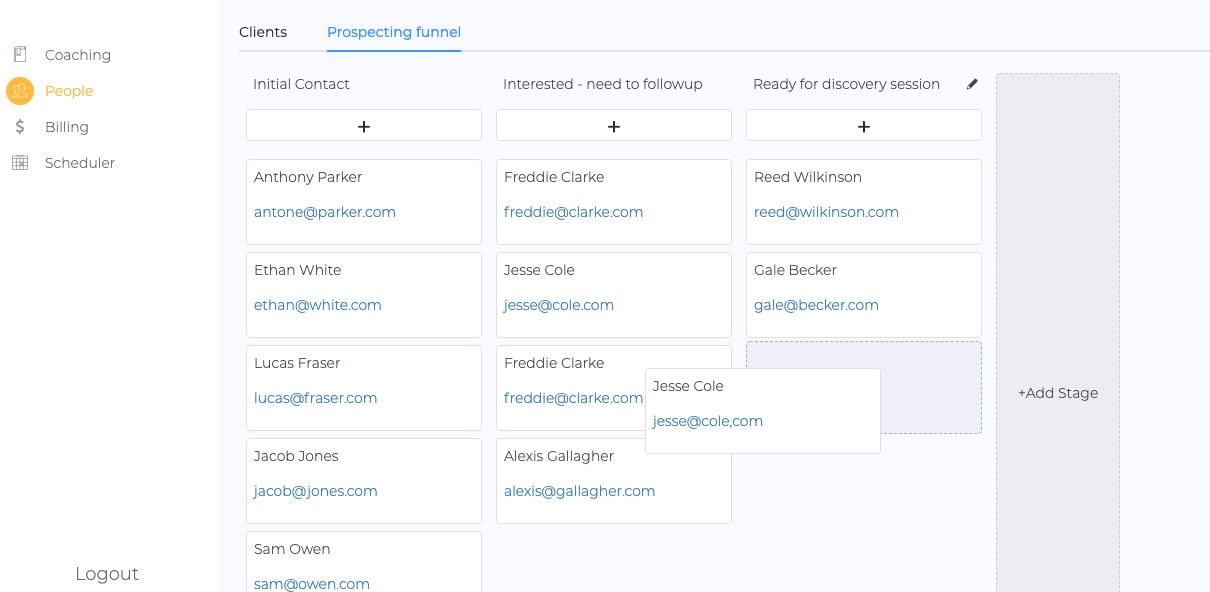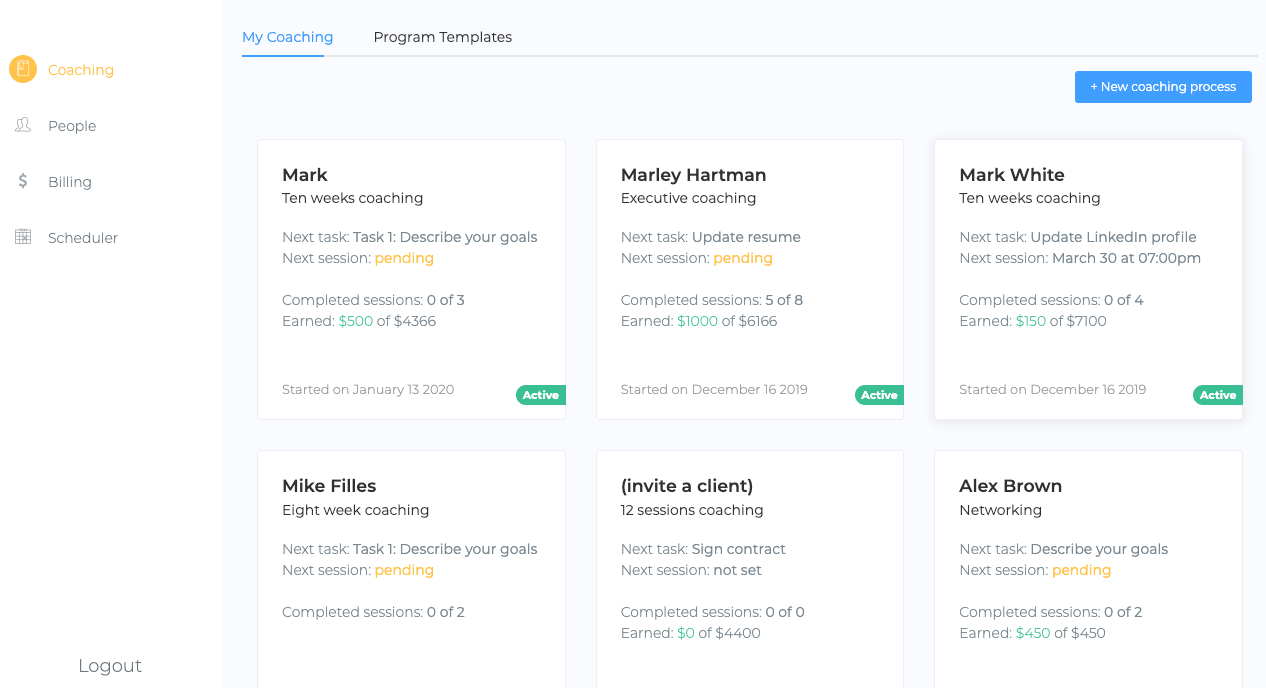 Instantly know where each client is in the process
How many sessions each client still has? What are they working on? Do they need to pay?

Get an instant answer to all of those questions with a dedicated dashboard that provides an eye-bird view of your entire coaching business.
Manage agreements professionally
Upload your agreement and let your client sing it with a few clicks. Right from their portal. Save you client's and your time.

Reuse your agreements as templates for multiple clients.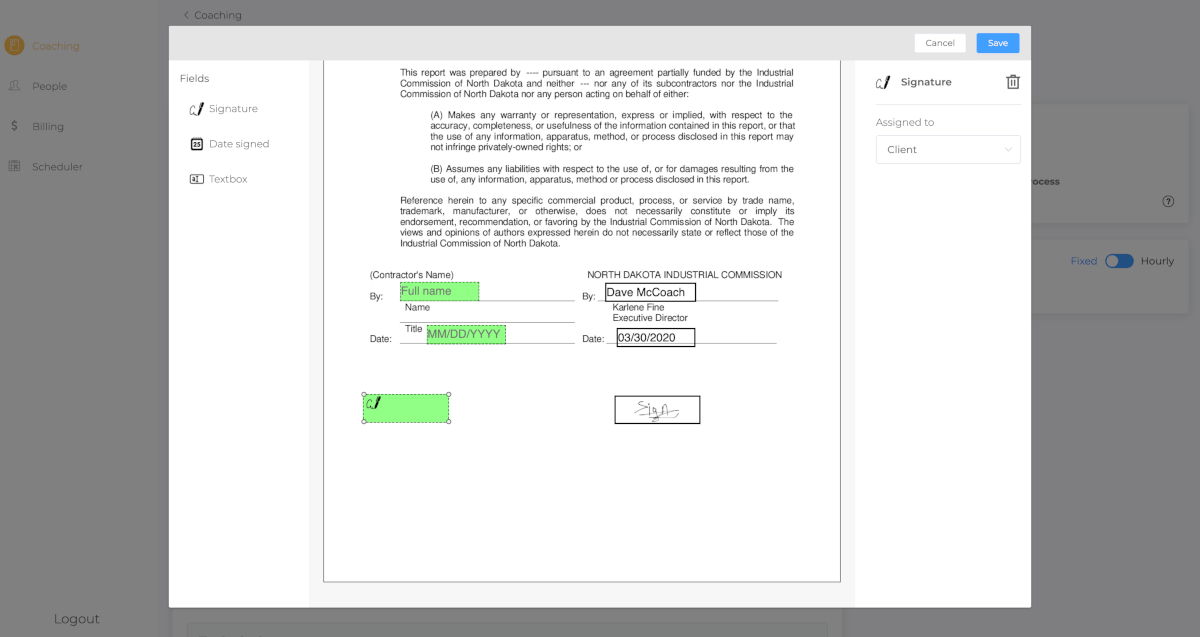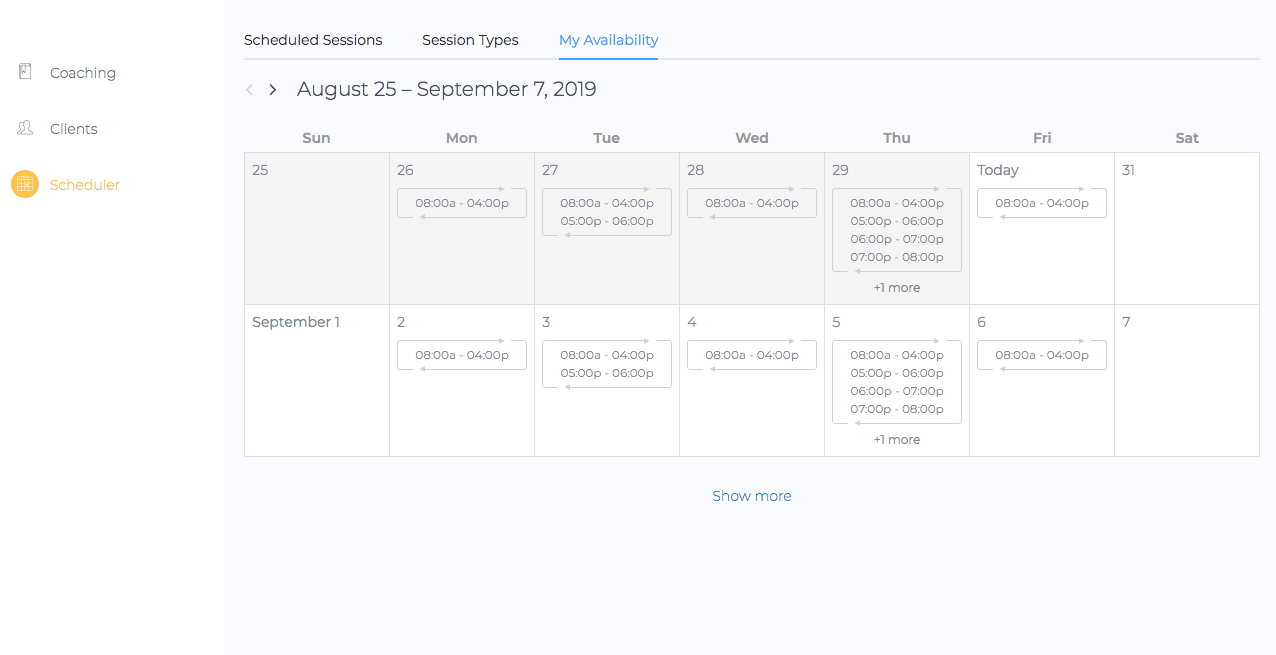 Connect your calendar to streamline scheduling.
Connect your Google or Outlook calendar to streamline scheduling and to eliminate double booking - just setup your availability and Qwoach will automatically show your clients only the time slots when you are available so they can schedule with a few clicks. No back-and-forth.

Client needs to change? They can reschedule with a few clicks which will update yours and their calendar as well.
Secure portal for your clients
Your clients can instantly see their progress, complete their homework, add their private or shared notes, share files with you, schedule sessions and more. All from their personal secure portal.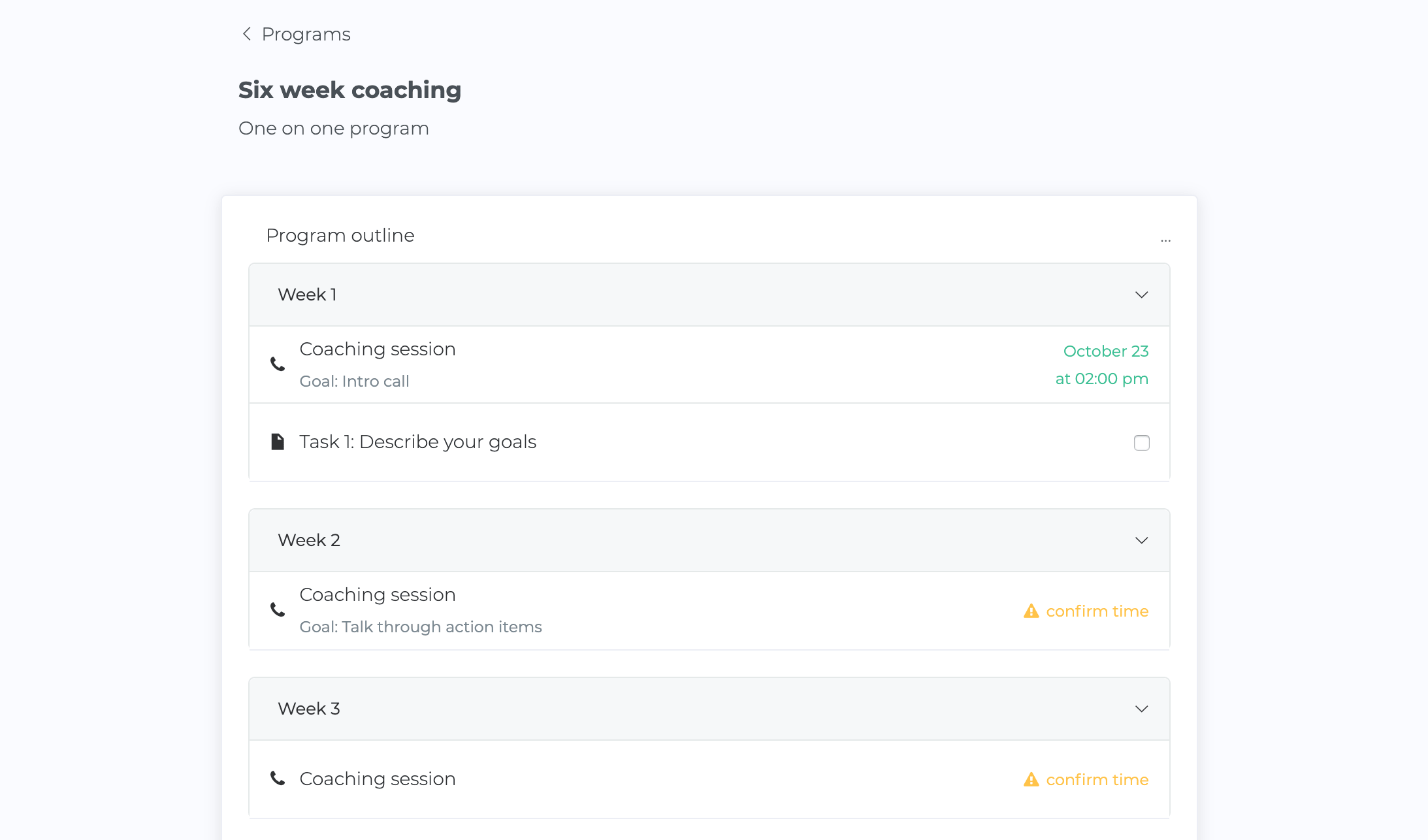 Make Qwoach your own.
With your Custom Branding. At no extra cost.
Add Qwoach to your website in under 10 minutes and let your clients access their coaching portal right under your brand.

No Qwoach logos. No extra setup fees.
Manage unlimited clients at no extra cost.
That's correct. Add as many coaching clients as you need.
Looking for a solution for multiple coaches or have special requirements?
Schedule a quick one-on-one call to talk.
My clients love it's simplicity
Love it. Easy to use, clean and modern software for coaches. My clients love it too which is really great.

Clean and modern system. It allows to keep all my coaching programs and related materials in one place. It allows to create program templates which I can easily share with my clients and adjust each program individually. Love the private notes. Agreement and signature management is extremely helpful. I can onboard clients and don't worry about the agreement or payments as I can set it up once in a template, send the invitation and my client will sign the contract and complete the first payment right through their portal which they can easily access through the invitation email. Love the manual invoicing option. While PayPal or credit card payments work right through the system, some clients want to pay using direct bank transfer so I can easily send them the details right inside an invoice and request the payment. Whitelabeling allows to put the system right under my website which is really cool.
None of the existing software really fit?
We've got a deal for you!
Though it's time-sensitive
Apply now and get access to our world-class development team and request 3 features to add for you so your coaching portal truly fits your business requirements.
But since we can only handle so much requests, the number of spots is limited.
Make sure to schedule a demo below now to reserve yours.
Join now
Simple pricing. Custom solution.
Limited time offer: join now at a special discount and request 3 features to be added for you to streamline yor work even more. Schedule a demo below to know more.
Special Deal
$29/mo
$19/mo
$29/mo
Coaching program management
Unlimited clients
Calendar integrations
Notes and homework tracking
File sharing
Sessions tracking
Agreement management
Custom Branding
Payments and invoices
CRM & Prospecting funnel
Client's portal


Earn unique commission of 50%
with the Qwoach Ambassador program
Find out more about the Qwoach Ambassador program and get paid monthly.
50%
Unique commission in the market
Typical commission in the affiliate world varies between 5% to 30%.
Easy to share and track
Share your personal affiliation link with your community and track your earnings in your affiliation dashboard.
Monthly payouts
Get paid monthly and receive the money to your bank or PayPal account.
How does it work?
1. Contact us
Press "I'm interested" below and tell us a bit about your role and your professional activities.
2. Receive your personal affiliate link
Within 48 hours receive your personal affiliate link that you can share with your community to promote Qwoach
3. Earn your commission
Start promoting Qwoach and earn 50% for each purchase including up to 6 months of recurring commission.