Trusted by clients from the companies around the globe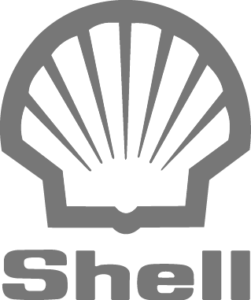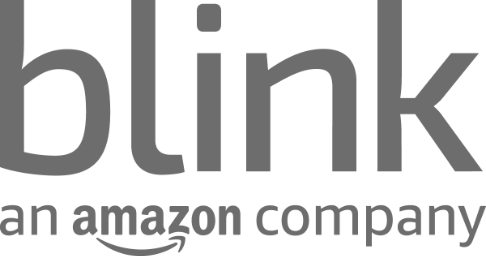 Coaching packages managed
Notes and resources shared
Qwoach is Like All The Software You Use,
But Actually Built for Coaches.
Shared Client's Journal and Private Coach's Journal
Entire history of all of your clients in one secure place.

Private and Shared notes, tasks forms, files.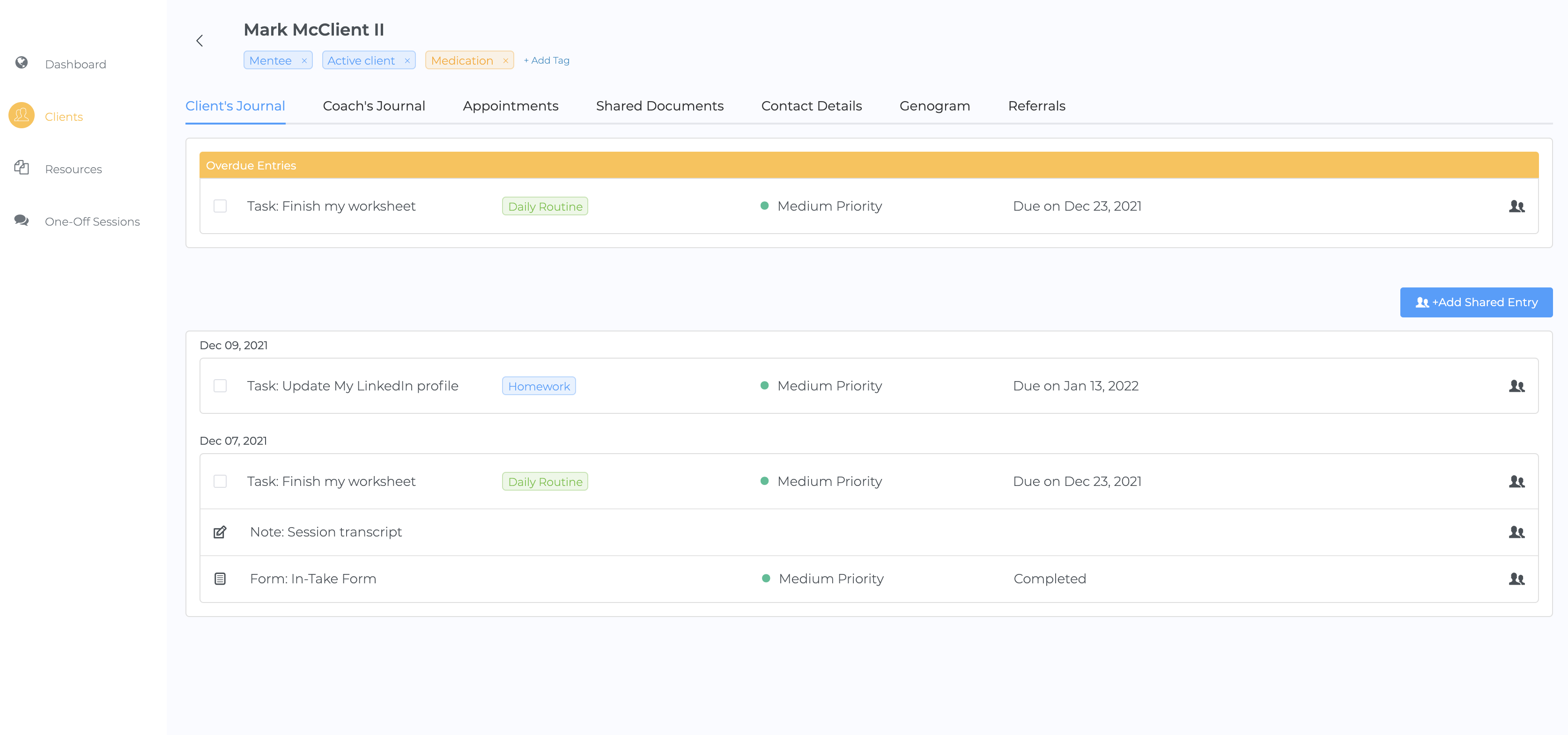 Save Time With Deeply Integrated Scheduler
It's Like Calendly But Built For Coaches
Connect Multiple Google or Outlook Calendars to prevent double bookings and see new session appear in your calendar automatically.

Connect Stripe and/or PayPal to let your clients pay before they book a session with you

Inbuilt In-take forms will be attached to the cleint's profile and the answers will automatically fill their details.

Send automated reminders and followups, aka Workflows
All Your Legal Documents in one place
It's Like HelloSign But Built For Coaches
Upload your pdf agreement, send to your client, track it.


Store All Your Files in One Secure Place
It's Like Google Drive, But Built For Coaches
Share video recordings, audio files, notes, images. All in a secure private space.

No Matter How Big or Small.
Share In-Take Forms and Questionnaires
It's like Google Forms But Built For Coaches
Select from multiple question types, like text answer, checkboxes, single answer etc

Smart questions that go straight to your clients' profile. Like their name, contact details, phone number, address, emergency contacts and much more. No Need to manually put that info anymore.

Keep track of your client's changes over time with auto scoring and result buckets.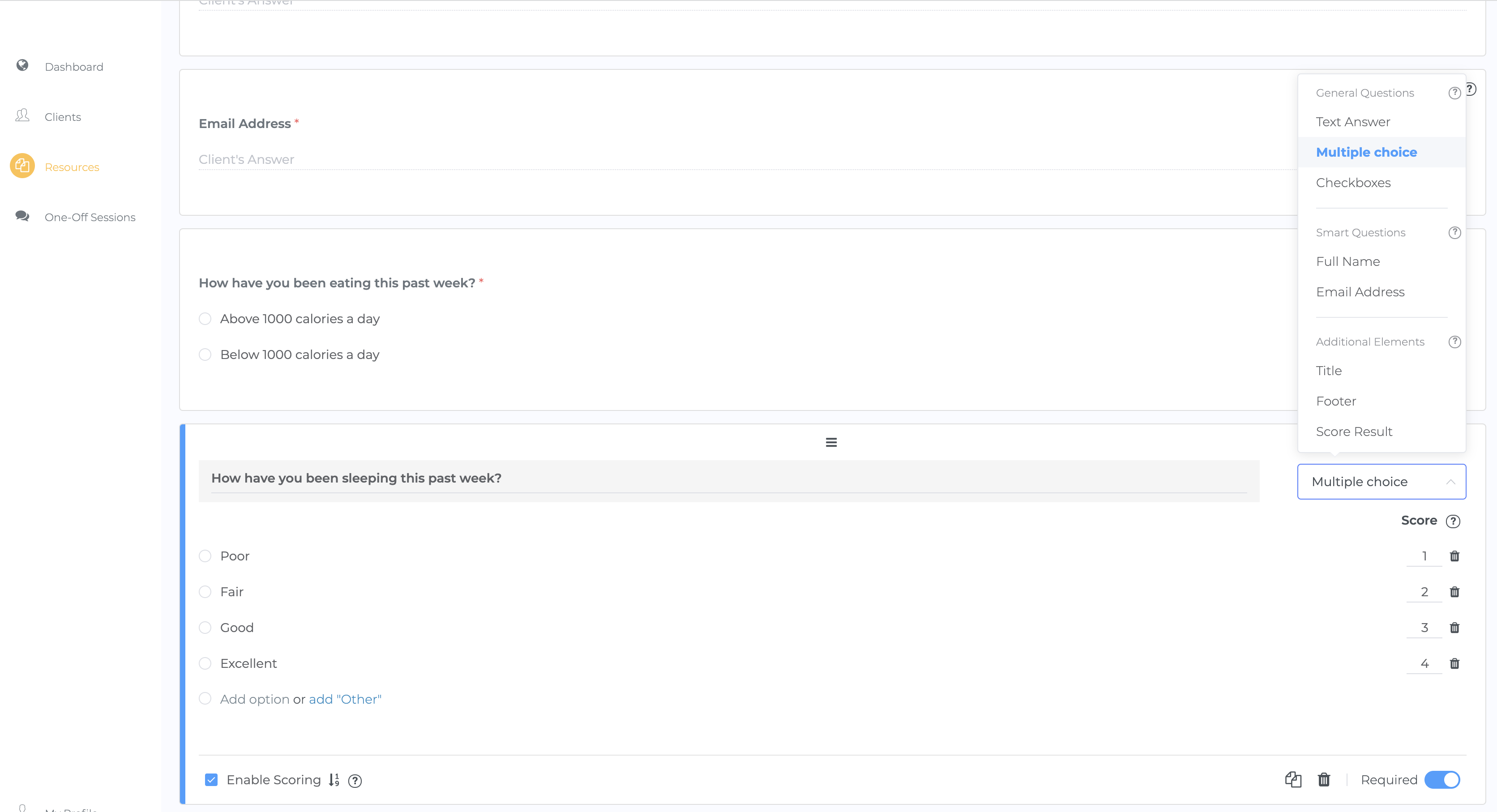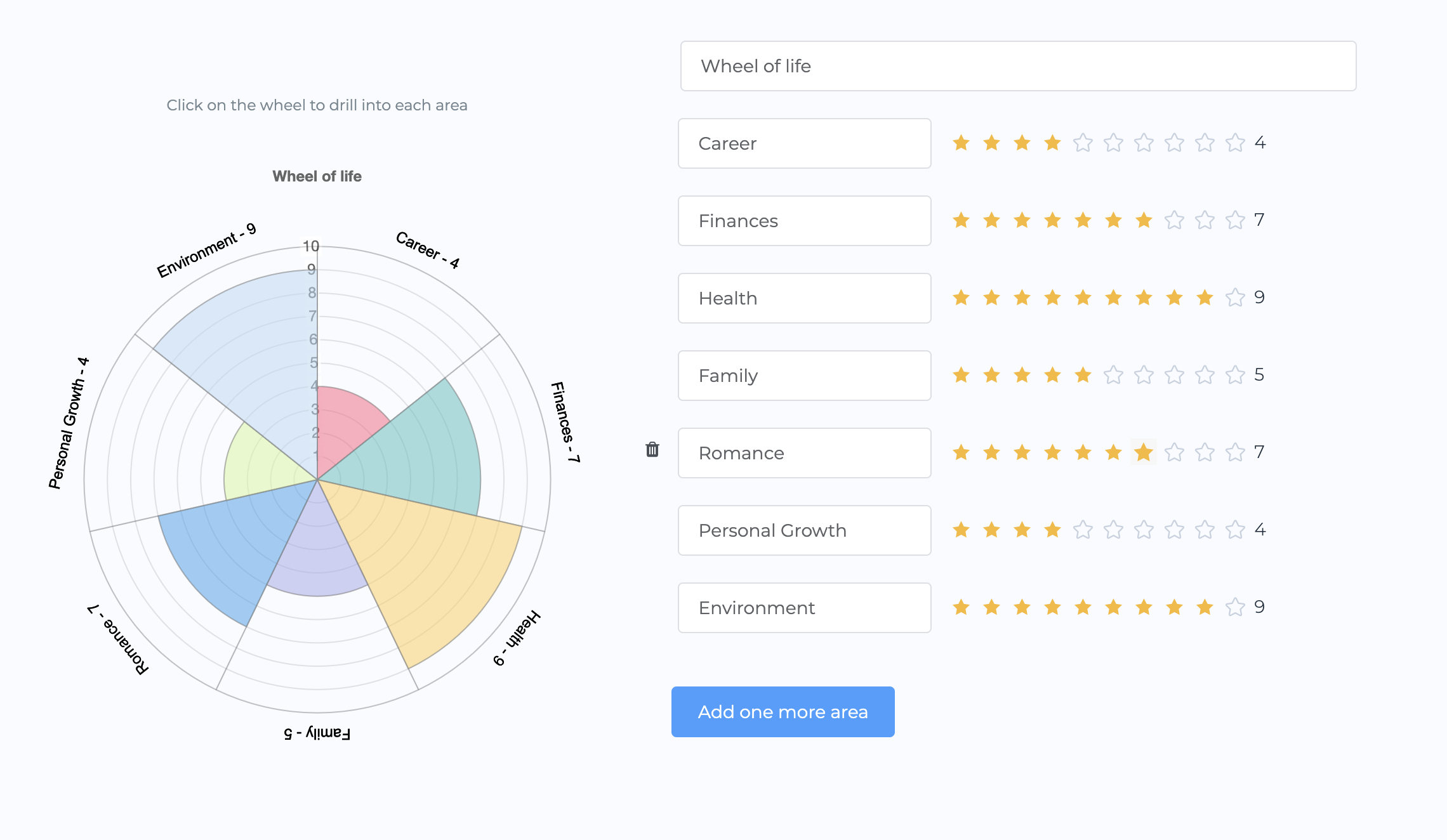 Wheel of Life, Genogram, Timeline and much more.
Interactive Tools Built for Coaches
Keep track of your clients present as well as their changes over time with the interactive tools at your disposal.
Secure portal for your clients
Your clients can instantly see their progress, complete their homework, add their private or shared notes, share files with you, schedule sessions and more. All from their personal secure portal.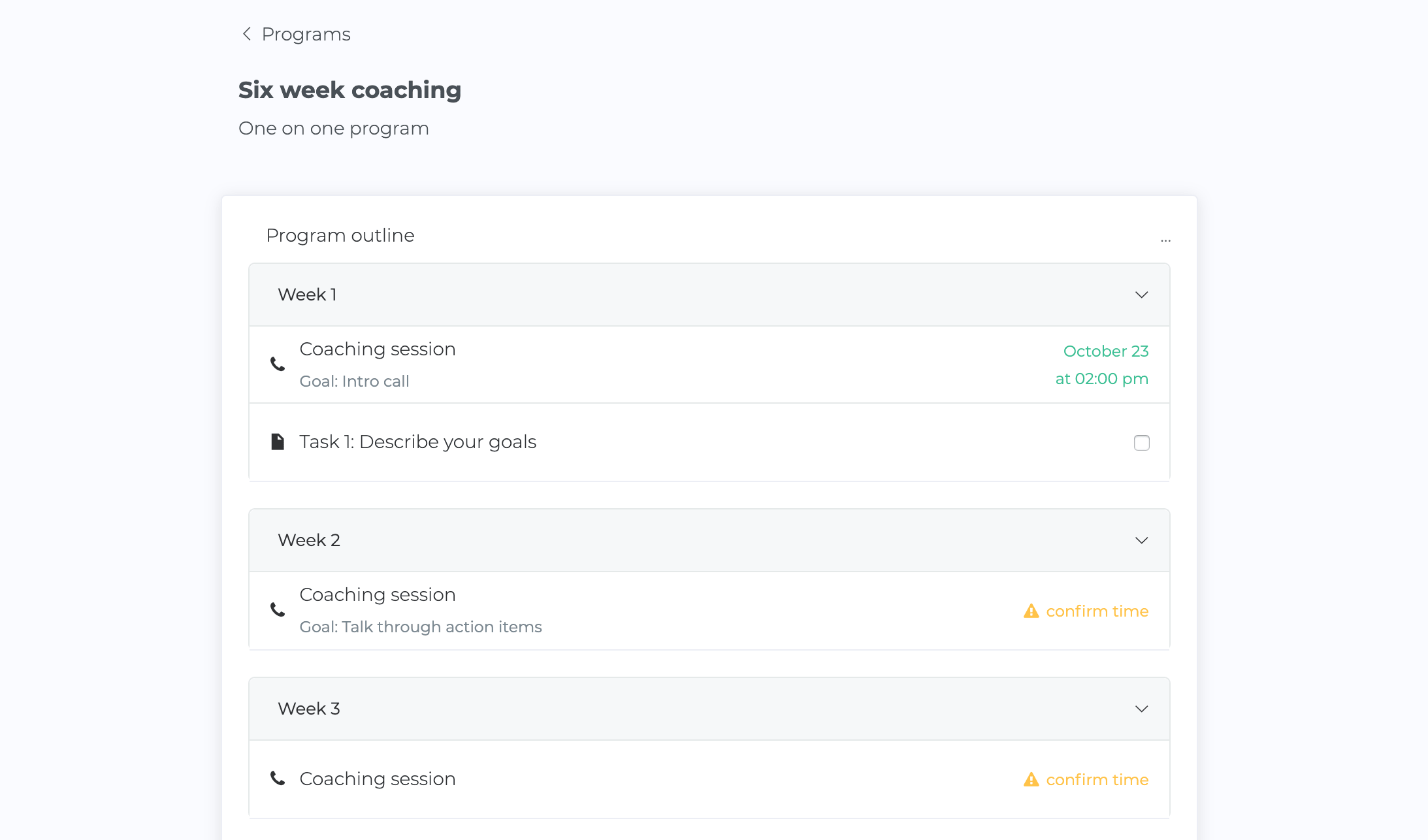 Make Qwoach your own.
With your Custom Branding.
Add Qwoach to your website in under 10 minutes and let your clients access their coaching portal right under your brand.
On both desktop and mobile devices.
No app installations. No Qwoach logos. No extra setup fees.
HIPAA Compliant
All your data is secured with our HIPAA Compliant Technology which undergoes regular security and compliance reviews to make sure all of your clients' data always stay secure.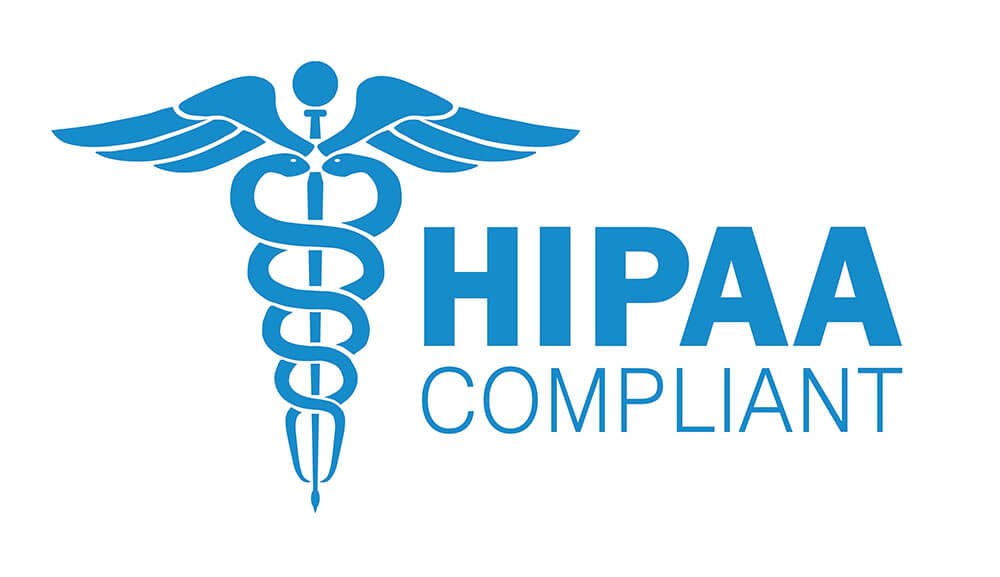 Limited
Spots
Core Contributor
$
9
Unlimited Active Clients
Unlimited Forms
Unlimited Contracts
Unlimited Journal Entries

What is Core Contributor and how does it work?
1. Apply by taking a quick 3-minute survey to become our Core Contributor.
2. As a Core Contributor member, you will get an exclusive right to request custom features.
3. Our Team of Dedicated Developers will build that feature for you at no extra cost. Your dedication is the only thing required.
We'll build custom features just for you.
Depending on complexity of your request, it usually takes between a few days to a few weeks for us to deliver it.

Request your feature and keep saving your time for a lifetime.
You'll never get such an opportunity elsewhere.