Coaching packages managed
Worksheets and resources shared
IAOTRC protocols automation.
1. Automatically Assign the Initial Protocols to your clients
When a client schedules a session with you, they will be automatically assigned the initial IAOTRC protocols.
The initial protocols include:
- Brief intake form
- Activities of Daily Living Worksheet
- Safety Risk Assessment
- Detailed intake form
- Recovery Goals Worksheet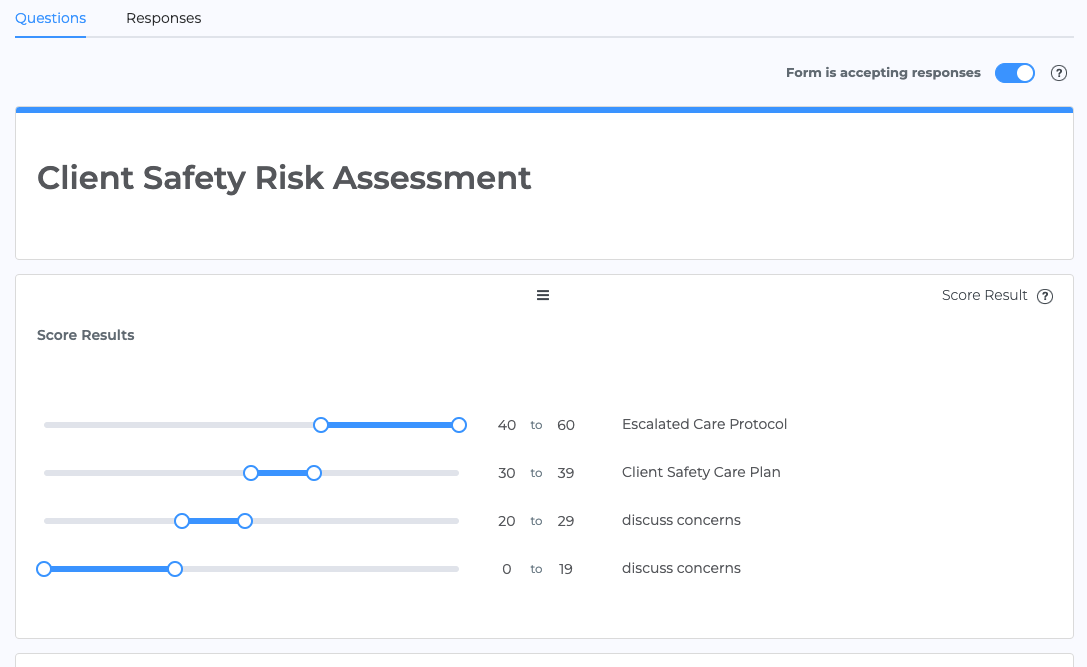 2. Automatic results for Activities of Daily Living Worksheet and Safety Risk Assessment
Qwoach will automatically calculate the outcomes for the Activities of Daily Living Worksheet and Safety Risk Assessment so you don't have to spend your valuable time on doing maths.
3. Keep track of all the follow ups and protocols based on the client's outcomes. Automatically.
And get the reminders straight to your calendar.
30-60-90 days followups based on the impairments?

Escalated Care or Safety Care Plan based on the Safety Risk Assessment? Or should you proceed to discussing the client's concerns?

The system will guide you through each step and it will keep track of every aspect of the workflow for you so you can focus on what really matters.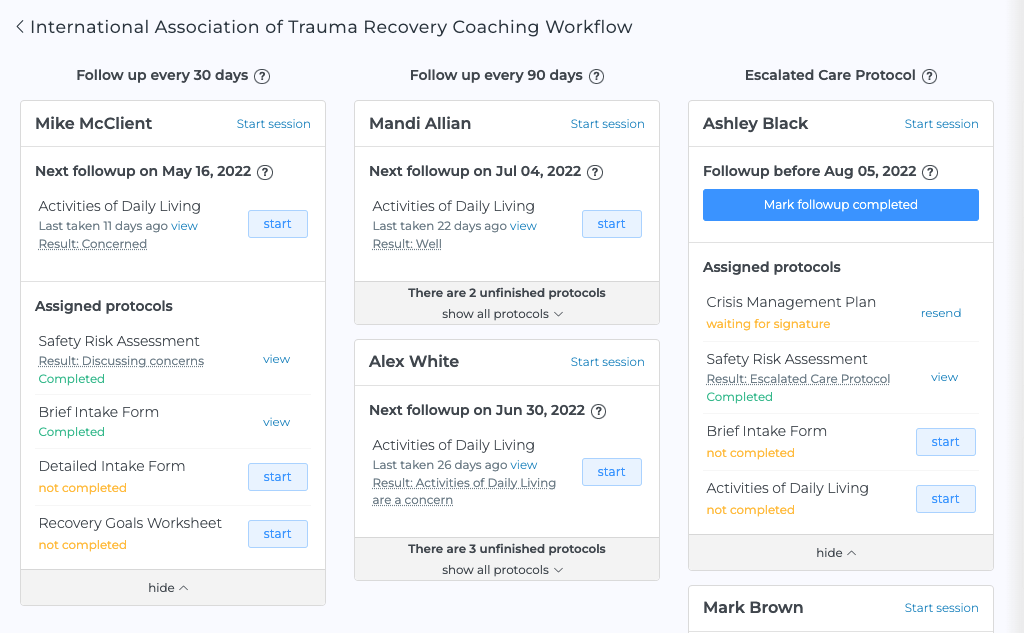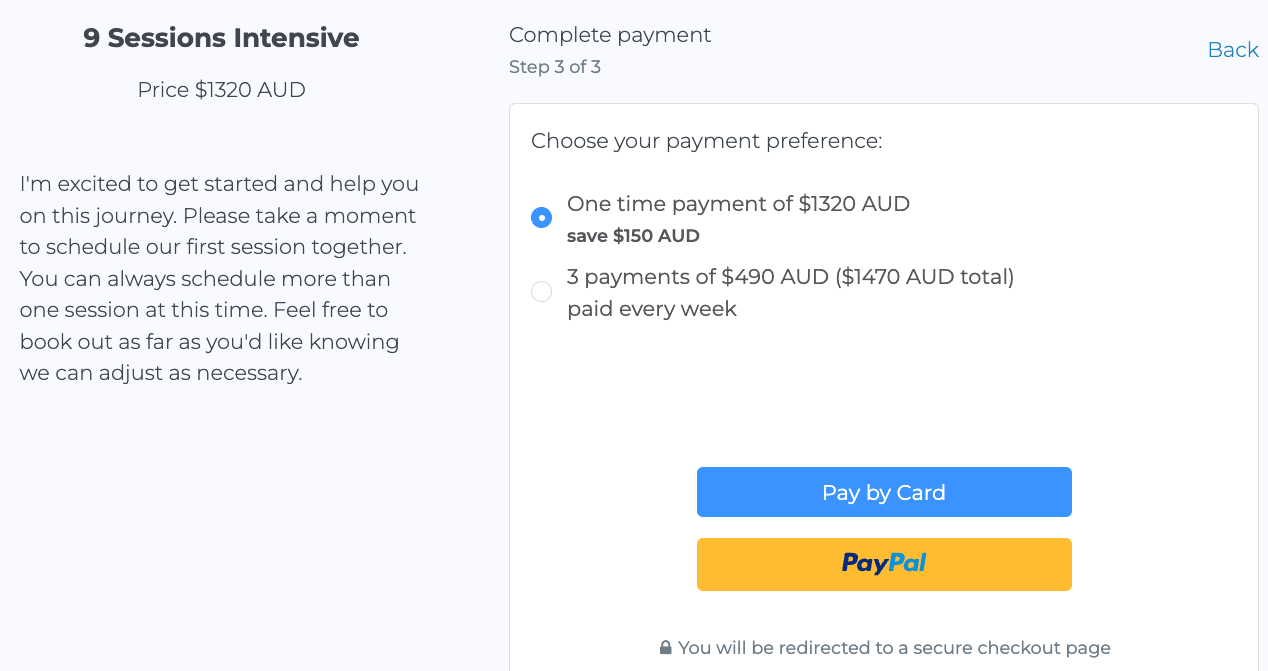 Sell coaching packages or one-off sessions.
Setup your offers in a few clicks.

Let your clients pay in full or in portions with automatic payments based on your payment schedule.
Connect your calendars to streamline your booking.
It's like Calendly But Built For Coaches
Connect your Google or Outlook calendar to let Qwoach automatically check for conflicts and create new sessions as they are scheduled.

Using multiple calendars? Unlike other software, you can connect all of your calendars to ensure you are never double booked.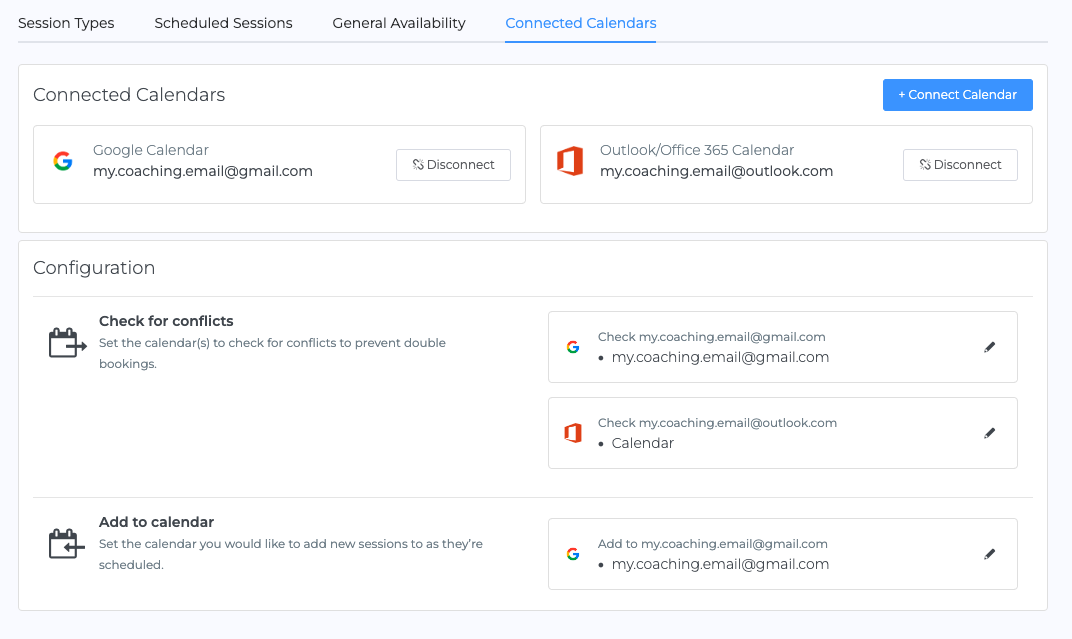 Store All of Your Files in One Secure Place
It's Like Google Drive, But Built For Coaches
Share video recordings, audio files, notes, images. All in a secure private space.

No Matter How Big or Small.
Share In-Take Forms and Questionnaires
It's like Google Forms But Built For Coaches
Select from multiple question types, like text answer, checkboxes, single answer etc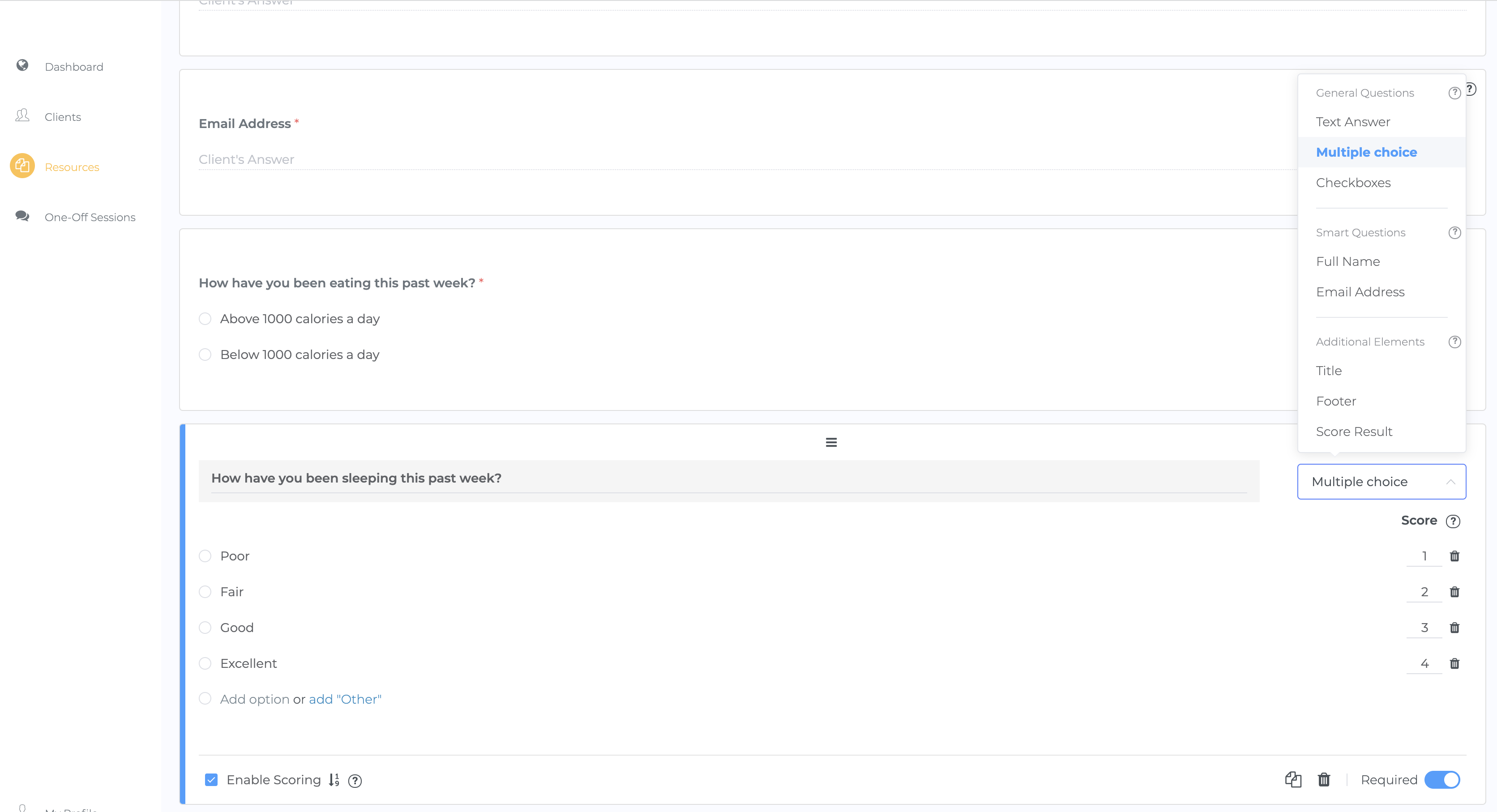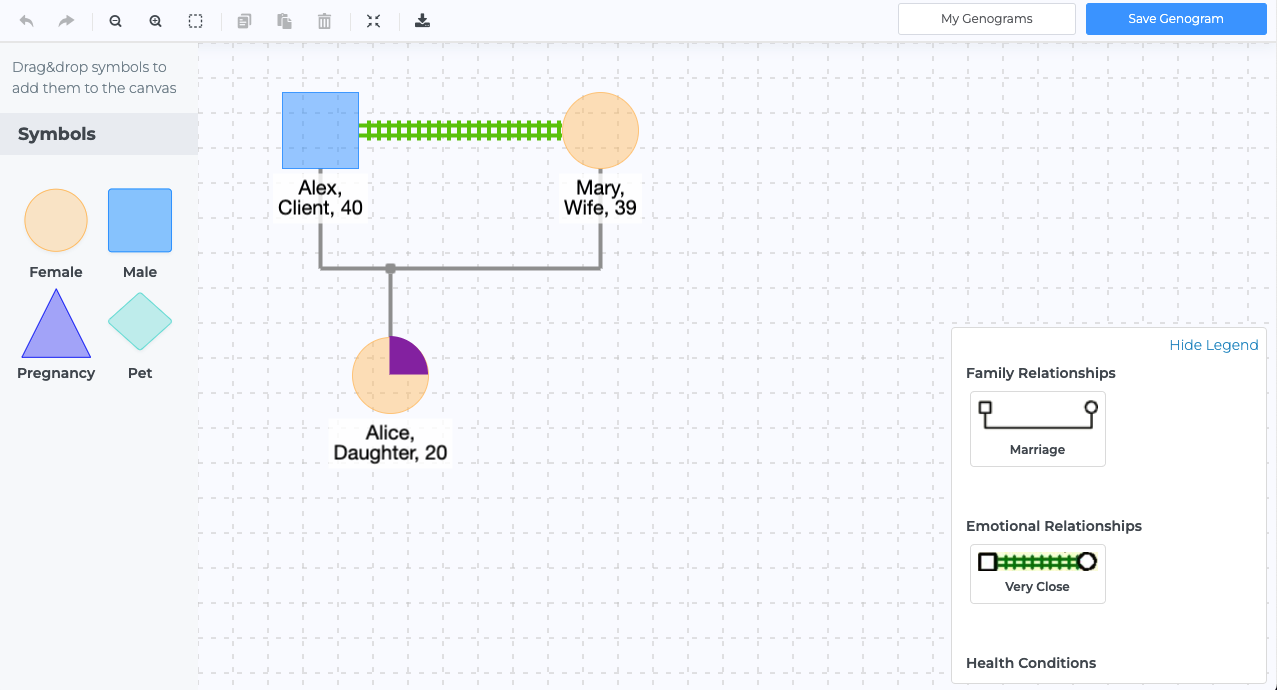 Intuitive Drag&Drop Genogram builder and Trauma Timeline.
It's like nothing else sitting right there for you.
Research on traumatic relationships and events in a visual and interactive way together with your client.
Personal secure portal for your clients.
Your client can easily keep track of their sessions, sign legal documents, and access all the materials you share with them.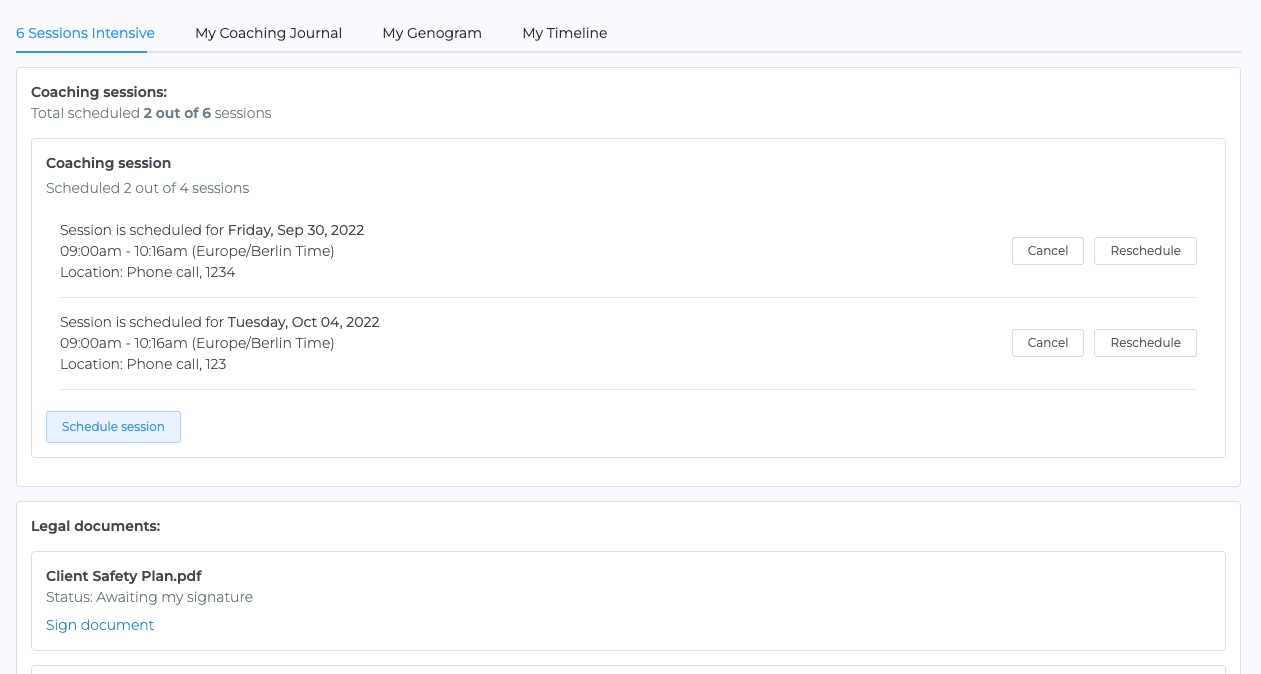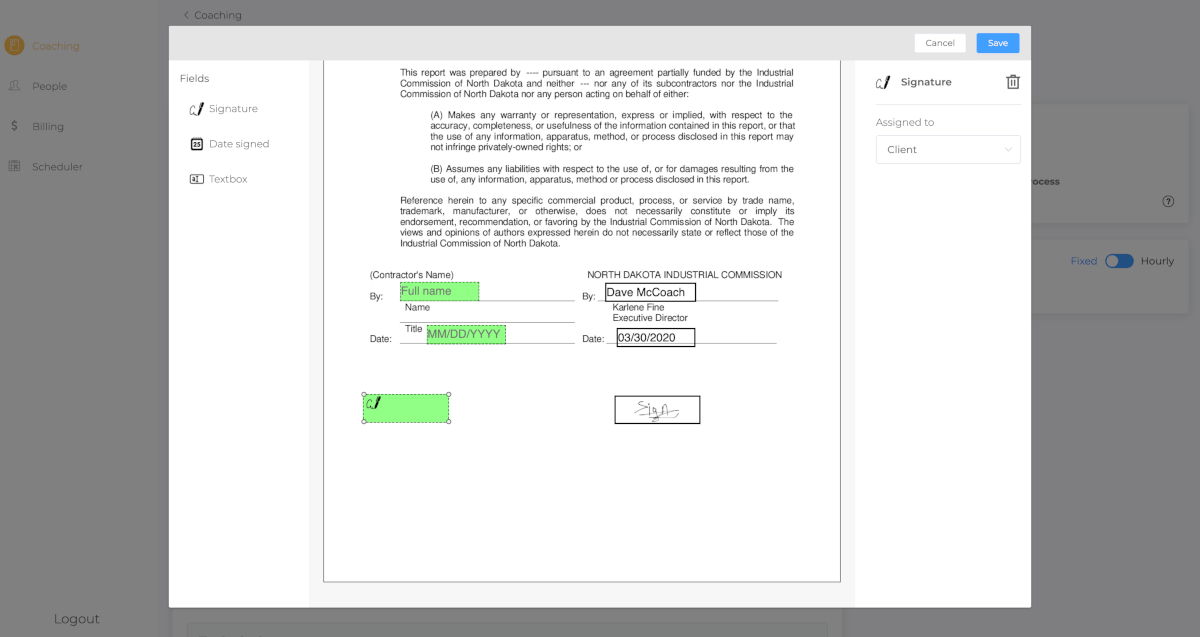 In-house HIPAA Legal docs Management.
Securely manage all of your legal docs in one place.

Request signature from your client with a single click and let them sign it right from their inbox.
HIPAA Compliant
All your data is secured with our HIPAA Compliant Technology which undergoes regular security and compliance reviews to make sure all of your clients' data always stay secure.

Unlike other software for coaches that rely on external tools, we handle all and every aspect of your coaching using our internal secure tools, including forms, worksheets, file storage, signature management, scheduling etc, so you clients' data is never shared with 3rd parties.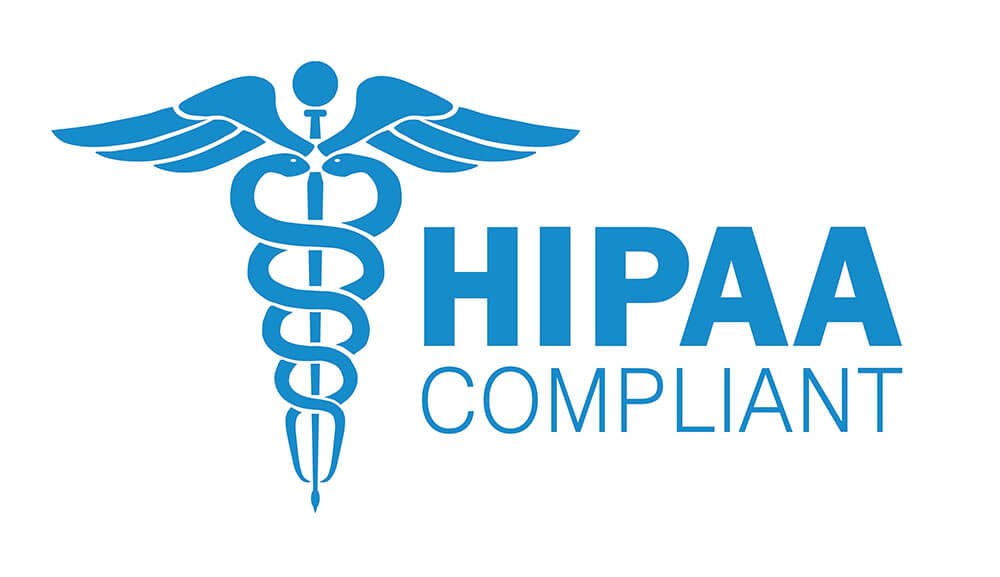 Limited
Spots
Qwoach Essentials
Includes
Coaching Packages Management
IAOTRC Worflow Automation
Scheduler with Multiple Calendars
Unlimited Active Clients
Unlimited Forms
Unlimited Contracts & eSignatures
Unlimited Journal Entries
Stripe and PayPal Integration